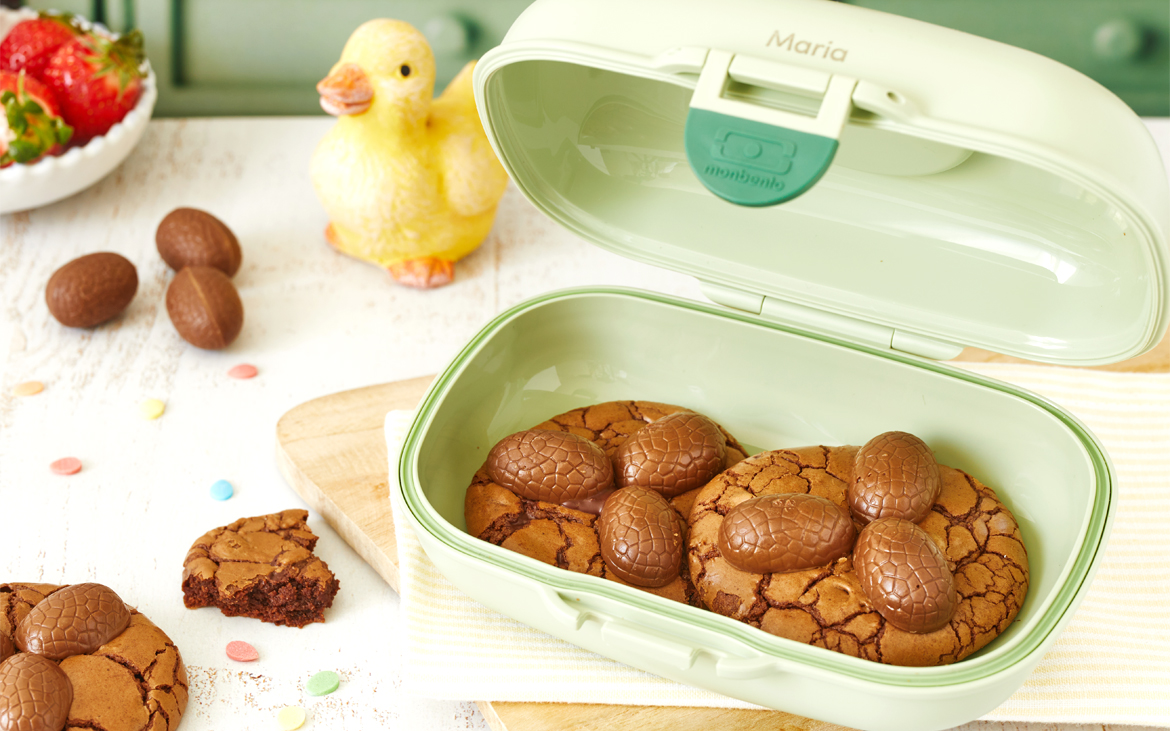 Ingredients
Ingredients for 10 cookies:
100 g of 70% dark chocolate
30 g of soft butter
1 egg
35 g of whole sugar
30 g of superfine sugar
1 pinch of fine sea salt
50 g of all-purpose flour (T55)
¼ tsp of baking powder
40 g of chocolate chunks
15 small Easter eggs filled with praline
Instructions
Preheat the oven to 170°C.
Melt the 100 g of dark chocolate with butter in a bain-marie or in the microwave, then set aside.
Beat the egg, sugars and fine sea salt for 2 minutes. Add the chocolate and butter mixture to the previous preparation and beat for 10 seconds.
Finally, sift the flour with the baking powder, and add them to the rest of the mixture with the last 40 g of chocolate chunks. Mix with a flexible spatula.
On a baking sheet covered with a baking mat, use an ice cream scoop to form 10 cookies of about 28 g.
Place in the oven for 8 minutes. Once out of the oven, place 3 Easter egg halves on top of the still warm brownie cookies.
Let cool for at least 15 minutes before removing the cookies from the baking sheet.
Place the cookies in the MB Gram snack box and let's go on an Easter egg hunt!
Presented products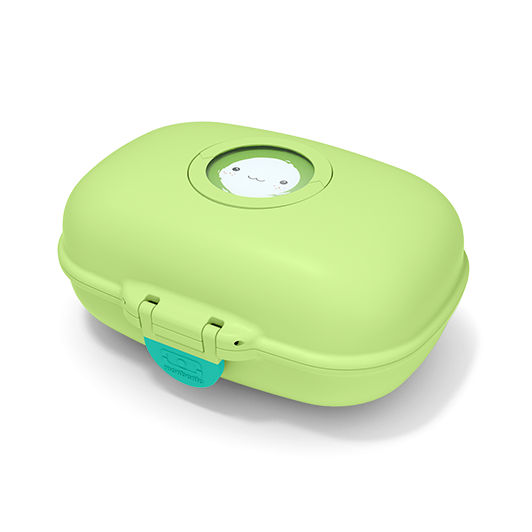 MB Gram green Apple
The snack box
Buy now