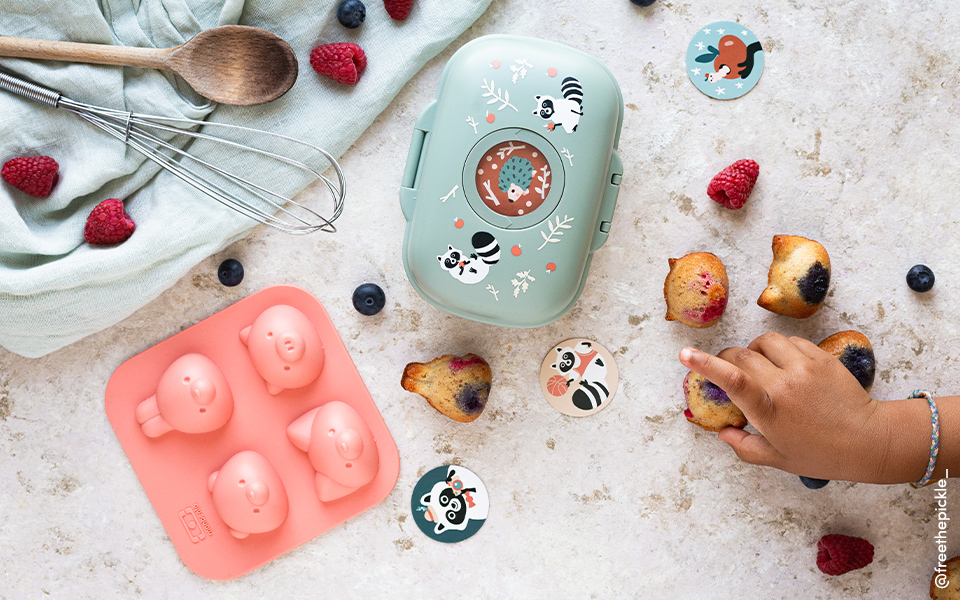 Ingredients
50 g of flour
50 g of almond powder
150 g of sugar
75 g of melted soft butter
½ tsp of vanilla extract
4 egg whites
1 pinch of salt
100 g of red berries (raspberries and blueberries, for example)
Instructions
Preheat the oven to 200°C.
Prepare the MB Silifriends molds by greasing them if necessary.
In a bowl, mix the flour, almond powder, sugar and vanilla. Set aside.
In another bowl or in the bowl of a food processor, beat the 4 egg whites with a pinch of salt. Set aside.
Natacha & Daniela's tip: use the egg yolks to prepare mayonnaise, Greek cookies or crème brûlée.
Gently fold the beaten egg whites into the flour and almond powder mixture. Then, add the melted butter little by little while mixing.
Add the red berries to the preparation and mix. Otherwise, press them down gently into the preparation once distributed in the molds.
Once poured into the MB Silifriends molds, bake for 15 to 20 minutes.
Remove from the oven and let cool for 30 minutes before unmolding the Financiers and placing them in the MB Gram snack box.
Enjoy with fresh fruit.