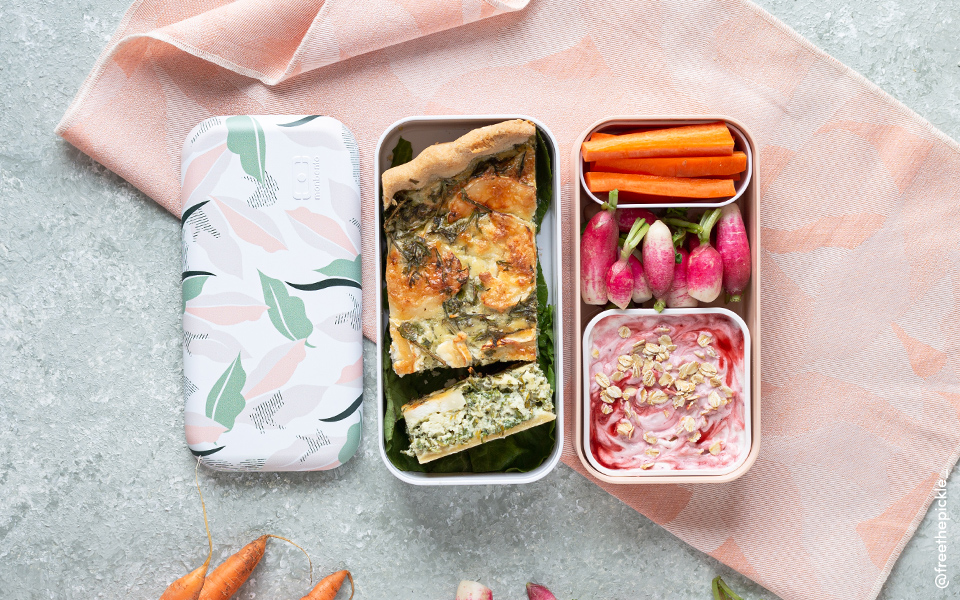 Ingredients
300 g of vegetable tops (carrots, radishes, turnips...)
5 eggs
30 cl of single cream
250 g of goat cheese log
Salt
Pepper
60 g of grated Emmental cheese
1 pie crust
Instructions
Preheat the oven to 180°C.
Cut and clean the vegetable tops. If there are carrot tops, remove the large and hard stems.
Dry and coarsely chop all the vegetable tops.
In a bowl, mix the eggs, cream, salt, pepper and grated Emmental cheese. Add the vegetable and mix well.
In a pie dish, roll out the pie crust.
Pour the mixture on the crust and spread the goat cheese log - cut into pieces - on top.
Bake for 50 minutes.
Let cool before placing in the MB Original bento box and serve with fresh vegetable sticks and a yogurt with fruit coulis for dessert.