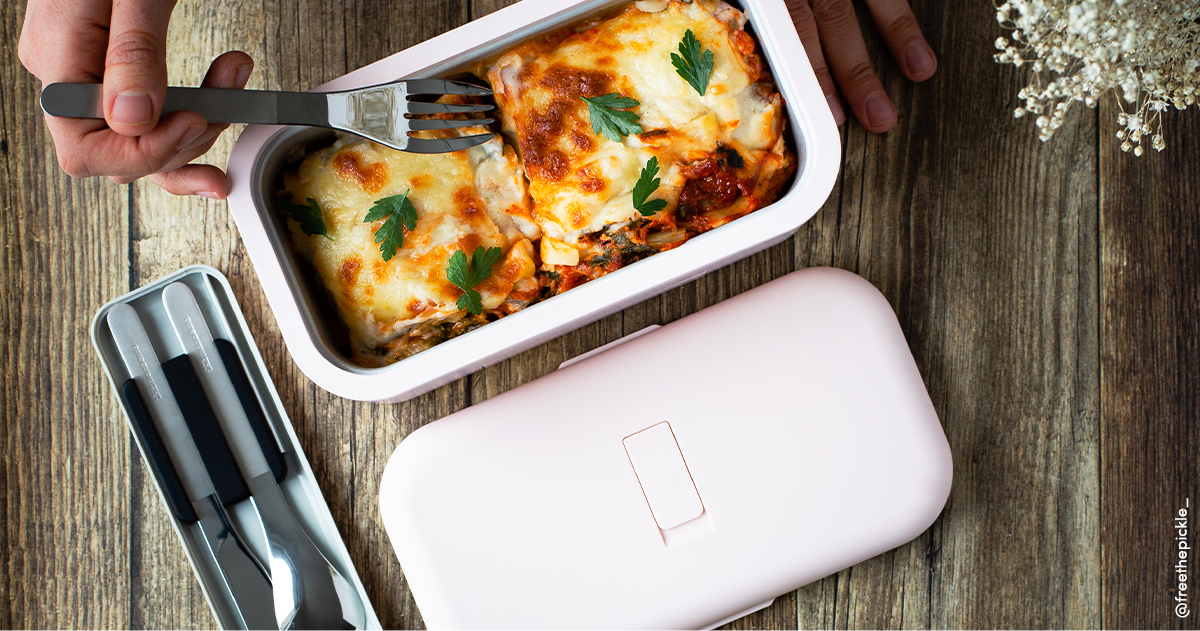 Ingredients
 For the tomato and chard sauce:
1 kg of chard
2 onions
2 tbsp of olive oil
1 kg of tomato sauce
100 ml of water
2 tsp of dried oregano
1 tsp of dried thyme
2 tbsp of sugar
Salt
Pepper
For the Parmesan béchamel:
80 g of butter
100 g of flour
800 ml of milk (animal or vegetable)
1 pinch of ground nutmeg
Salt
Pepper
100 g of grated Parmesan cheese
To assemble the lasagna:
300 g of grated Mozzarella cheese
100 g of grated Emmental cheese
200 g of raw lasagna sheets
Instructions
For the tomato and chard sauce:
Mince the chards (stems and leaves).
Peel and chop the onions.
In a pot, sauté the onions and chard with olive oil over medium-high heat for 7 to 8 minutes.
Once the chards have released water, add the remaining ingredients. Mix well.
Reduce heat to a simmer and cover. Simmer for 35 minutes, stirring occasionally.
Parmesan béchamel:
In a saucepan, melt the butter over medium heat.
Pour the flour into the butter and mix until obtaining a roux.
Pour in the milk little by little while mixing with a whisk.
The béchamel will thicken gradually.
Once all the milk is incorporated, let it thicken a little if necessary.
Add the nutmeg, salt, pepper and Parmesan cheese and mix well.
To assemble the lasagna:
Preheat the oven to 190°C.
In a large bowl, mix the Mozzarella and Emmental cheeses.
Pour a ladleful of tomato sauce on the bottom of the dish, then line with uncooked lasagna sheets. Pour another generous layer of tomato sauce, then one third of the cheese.
Repeat: one layer of lasagna, one layer of sauce, one layer of cheese.
Then add a final layer of lasagna, tomato sauce, béchamel sauce and the remaining cheese.
Place in the oven at half height for 30 minutes.
If necessary, grill the top of lasagna for 5 minutes to make the cheese crispy.
Natacha and Daniela's tip: to prevent lasagna from falling down, let them cool down completely, reheat them and then enjoy them!
Place one slice in the MB Warmer heating bento box and reheat on program 2 (25 minutes) before eating.