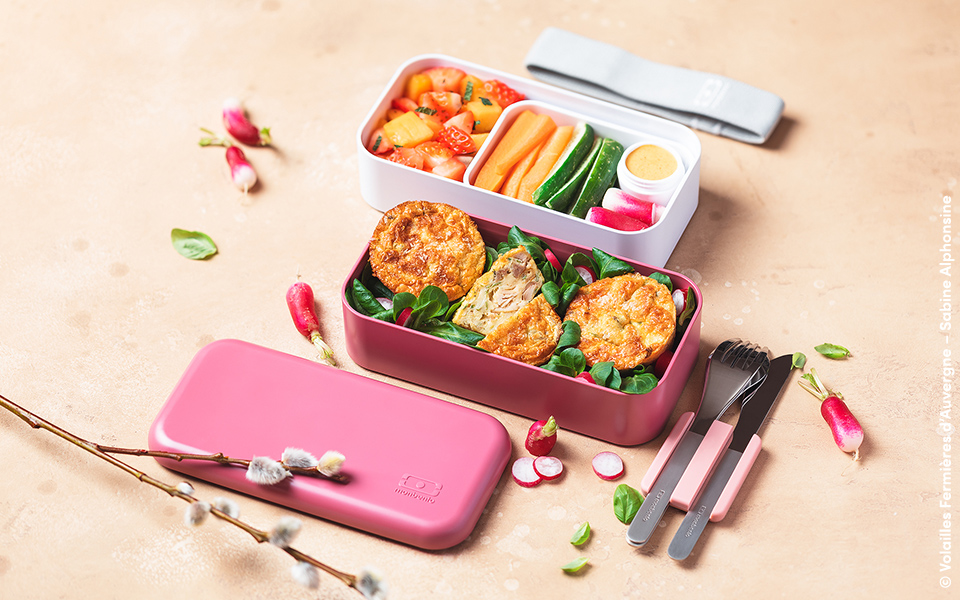 Ingredients
1 chicken leg
3 eggs
100 g of crème fraiche
2 tbsp of Parmesan cheese
1/2 zucchini
3 asparagus
1 pinch of oregano
4 basil leaves, chopped
1/2 tsp of smoked paprika
Olive oil
Salt
Pepper
Instructions
This recipe is made in partnership with Les Volailles Fermières d'Auvergne
Preheat the oven to 180°C.
In a frying pan, heat a drizzle of oil and add the chicken leg.
Season with salt and pepper.
Cook the chicken leg and cut the meat into small pieces.
Grate the zucchini finely.
Cut the asparagus into thin strips using a vegetable peeler.
In a bowl, break the eggs.
Add the crème fraiche, grated zucchini, asparagus strips, chicken pieces and Parmesan cheese.
Add the basil, oregano and smoked paprika.
Season with pepper and mix.
Divide the mixture among the oiled muffin molds.
Sprinkle some Parmesan cheese on top.
Bake for 25 minutes.
In the MB Original bento box, place a small handful of lamb's lettuce and a few slices of radish, then the frittatas.
Serve the frittatas with crunchy vegetable sticks, a homemade mayonnaise sauce and a melon/strawberry and mint salad for dessert.
Recipe and photo credits: Sabine Alphonsine - Partnership with Volailles Fermières d'Auvergne x monbento
Presented products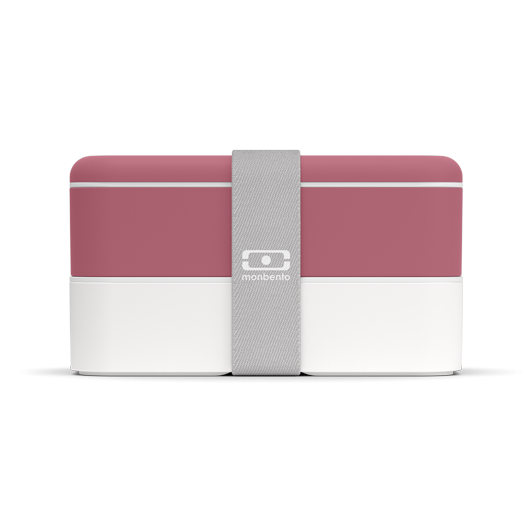 MB Original pink Blush
Buy now