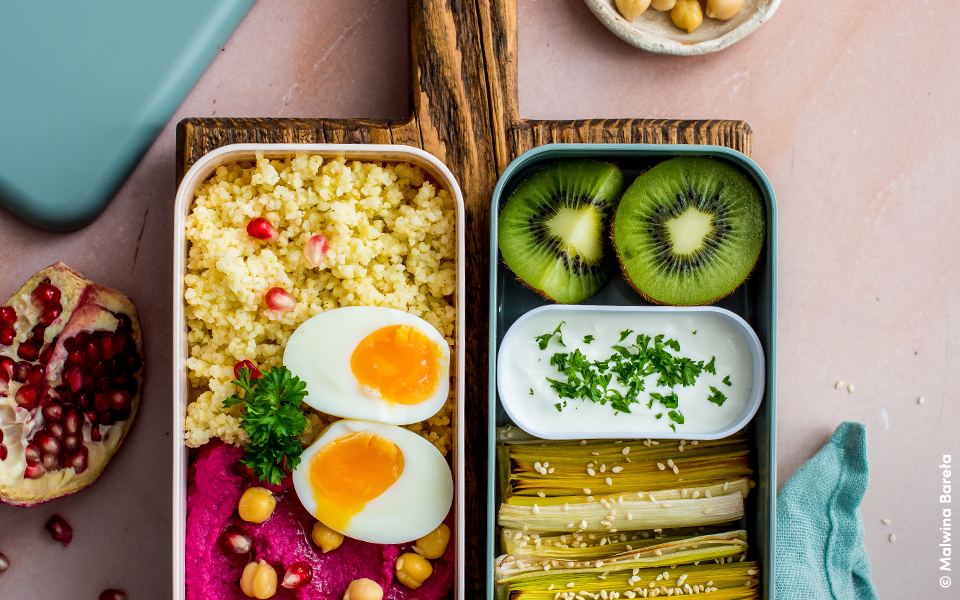 Ingredients
1 leek
Olive oil
Salt
50 g of millet
1 egg
1 beet
The juice of 1/2 lemon
¼ onion
1 tbsp of chickpeas, cooked
Ground cilantro
Garlic powder
A few cumin seeds
A few pomegranate seeds
1 tbsp of plain soy yogurt
1 tbsp of tahini (sesame puree)
Pepper
A few leaves of parsley
A few sesame seeds
Instructions
Preheat the oven to 200°C.
Cut the leek in half, lengthwise, and rinse it.
Place the leek on a baking sheet previously covered with a baking mat.
Brush the leek with a little bit of olive oil. Sprinkle with salt and bake for 20 to 30 minutes or until leeks are soft.
In a saucepan, cook the millet according to package instructions.
In another saucepan, cook the egg. To keep the yolk runny with fully set white, plunge it into boiling water for 6 minutes before immediately placing it in a cold-water bowl.
In a blender, place the beet, lemon juice and a few slices of onion and sprinkle with salt, cilantro and garlic. Blend until obtaining a smooth consistency and adjust the seasoning if necessary.
Place the millet, hummus and egg in the MB Original bento box and sprinkle with salt and a few cumin and pomegranate seeds.
Mix the soy yogurt and the tahini and season with salt, pepper and parsley. Place the sauce in the MB Original's food cup along with the roasted leek and sprinkle with sesame seeds.
Serve with fresh seasonal fruit for dessert.
Presented products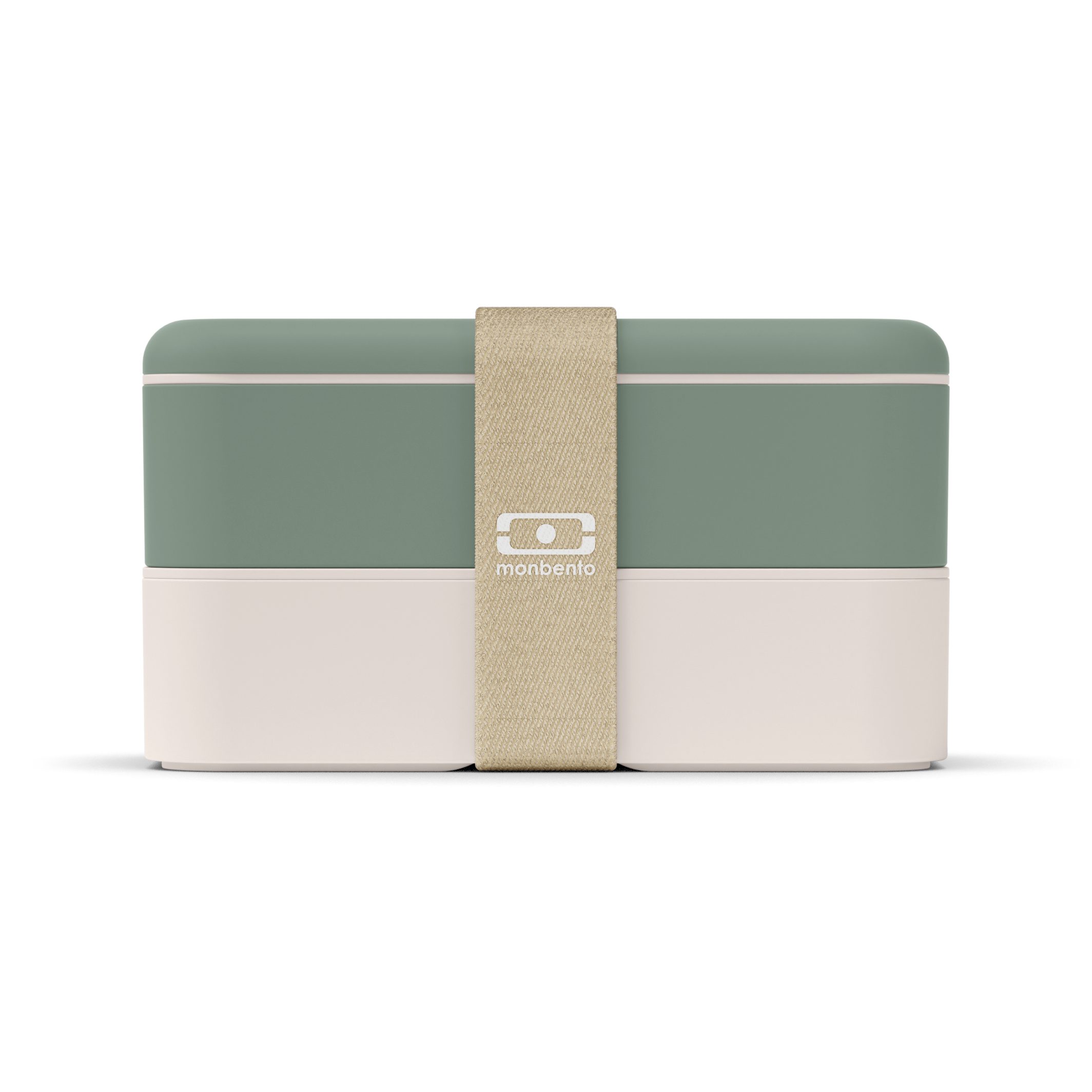 MB Original green Natural
The bento box
Buy now