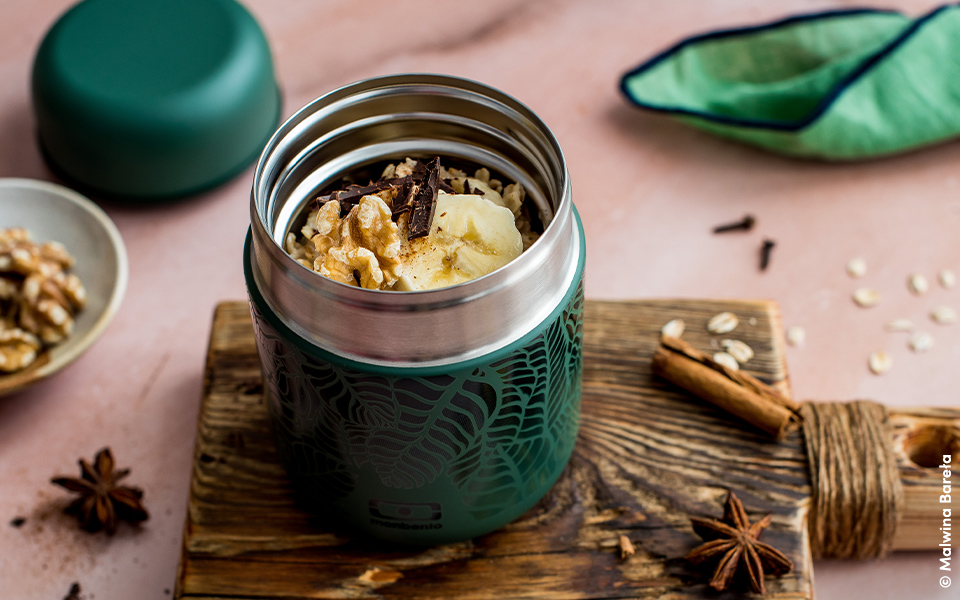 Ingredients
50 g of oatmeal
150 ml of almond milk
1 banana
1 tsp of cinnamon
1 pinch of ginger
A few crushed walnut kernels
1 square of 85% cocoa chocolate, cut into chips
Instructions
Place the oatmeal in a saucepan over medium heat.
Immediately add the almond milk and stir until obtaining a creamy porridge; then turn off the heat.
Make Me Healthy's tip: the smaller the oatmeal is, the smoother the porridge will be.
With a fork, mash the banana and add it to the porridge with the cinnamon and ginger, and mix again.
Place the porridge into the MB Capsule bento box and sprinkle with nuts and chocolate.