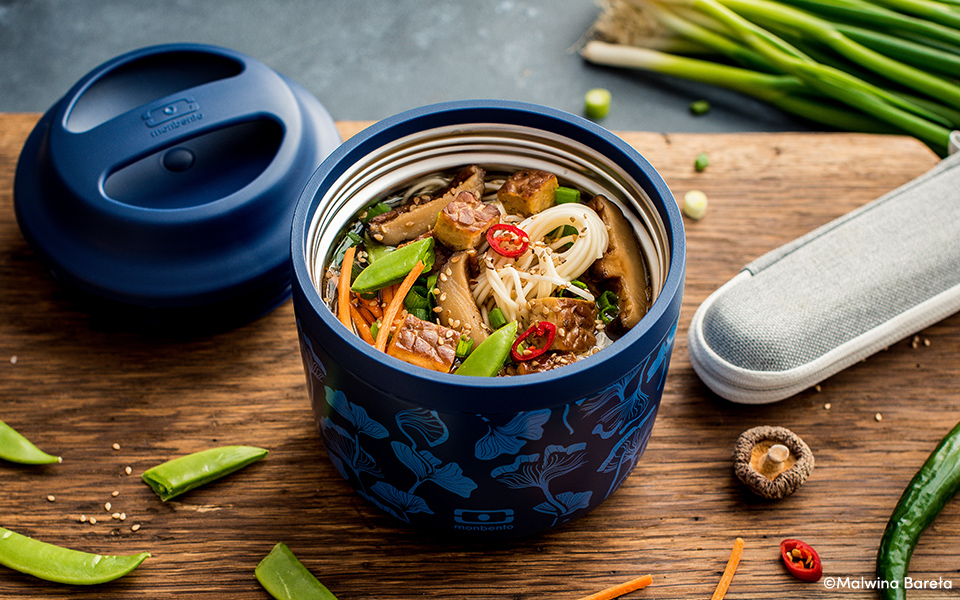 Ingredients
1 small shallot, finely chopped
1 garlic clove, minced
1 tsp of fresh ginger, finely grated
200 ml of vegetable stock
2 dried shiitake mushrooms, soaked overnight in a glass of cold water
50 g of carrot
30 g of snap peas
50 g of smoked tempeh, cubed
1 tbsp of Japanese soy sauce (or more depending on preferences)
1 tbsp of mirin
75 g of ramen noodles
Chopped scallion
Roasted sesame seeds to sprinkle
Oil for frying
Instructions
In a saucepan, heat the oil over medium heat. Add the shallot, garlic and ginger and fry for 4 minutes.
Pour in the vegetable stock, add the shiitake mushrooms and soaking water and boil for 20 minutes.
Remove the mushrooms, slice them and put them back in the broth. Peel and julienne the carrot, add it to the vegetable stock with the snap peas and boil for 3 minutes. Season the broth with soy sauce and mirin and remove from heat.
Heat a frying pan, add a little bit of oil and fry the tempeh for 3 minutes on each side before adding it to the broth.
Bring a pot of water to a boil and cook the ramen according to the package instructions. Drain and transfer them to the MB Element bento box.
Boil the broth before pouring it into the MB Element bento box and sprinkle with scallions and sesame seeds.
To enhance the taste, you can add a few slices of fresh chili pepper on top.
Presented products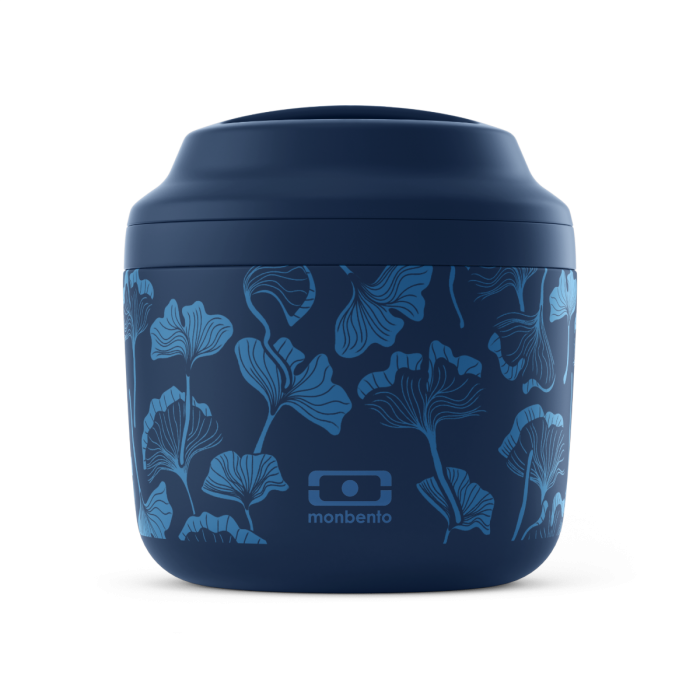 MB Element graphic Ginkgo
The insulated lunch box
Buy