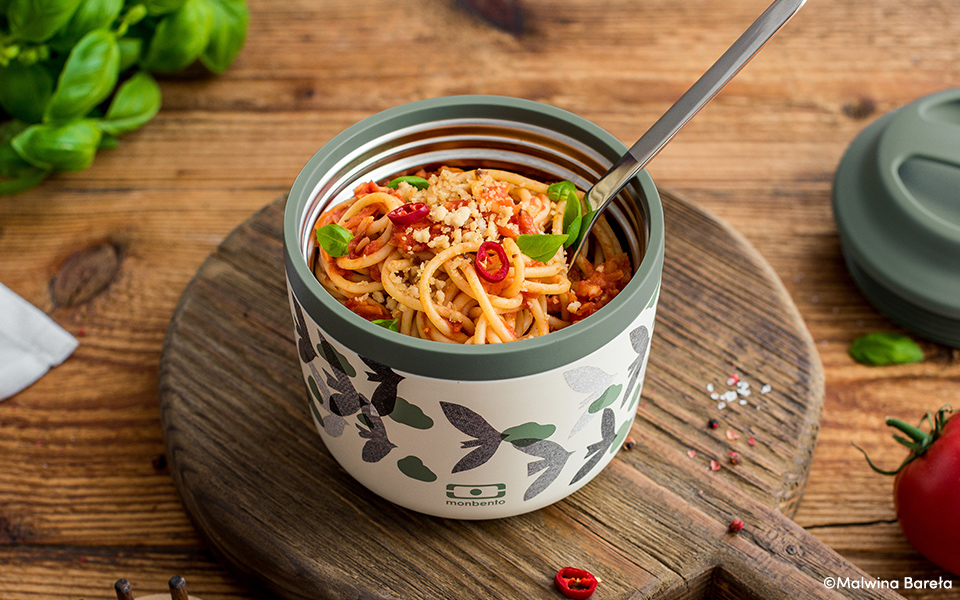 Ingredients
1 small onion, chopped
1 garlic clove, minced
100 g of carrot
100 g of celery root
300 g of tomatoes, peeled and cut into pieces
50 g of smoked tofu
½ tsp of sweet chili powder
½ tsp of dried oregano
A few pinches of dried basil
1 tbsp of balsamic vinegar
1 tbsp of malted yeast
Olive oil
Some fresh basil leaves
90 g of dried spaghetti
Salt
Instructions
Peel the carrot and the celery root, before finely grating them.
In a pan, heat the oil before adding the onion and garlic and fry for 4 minutes. Add the carrots and celery and cook for another 4 minutes.
Add the tomatoes and 1/3 cup (80 ml) of water. Add the chili, oregano, basil and vinegar.
Cover and cook for 15 minutes, or until vegetables are tender and the sauce is thick.
Crumble the tofu and add it to the mixture. Stir well, season to taste and cook uncovered for 5 minutes.
In a saucepan, cook the pasta according to package instructions. Drain and transfer it to the sauce.
Mix everything together, add the malted yeast and heat for 30 seconds, to reveal the flavors and coat the pasta evenly.
Place the dish in the MB Element insulated bento box and sprinkle with basil leaves before closing it.
Presented products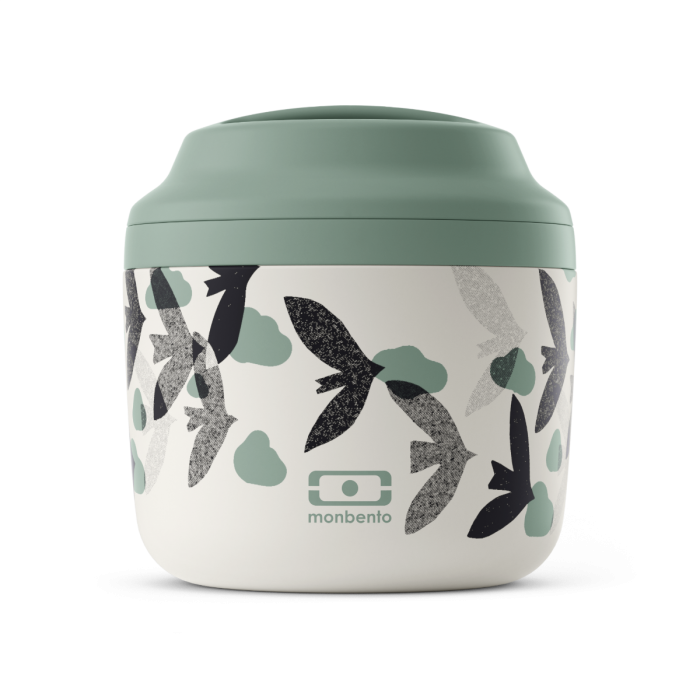 MB Element graphic Birds
The insulated lunch box
Buy