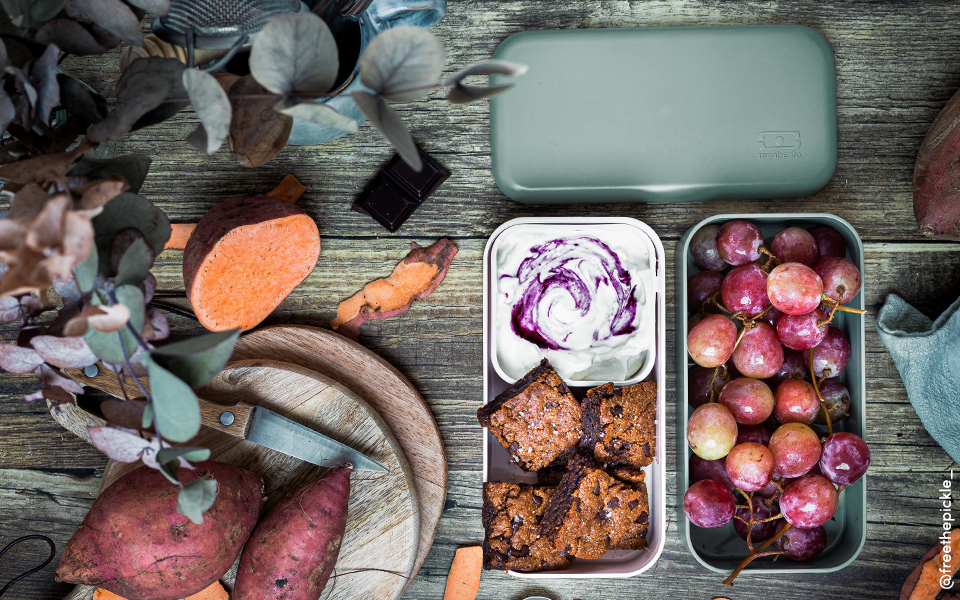 Ingredients
120 g of almond puree
30 g of coconut oil
60 g of muscovado sugar (or brown sugar)
80 g of sweet potato puree
1 tsp of vanilla extract
100 g of almond powder
1 tsp of baking soda
1 pinch of salt
80 g of chocolate chips or chocolate pieces
Instructions
Preheat the oven to 175°C.
Brush the bottom and sides of a 20x20 cm square mold with coconut oil or neutral vegetable oil.
In a bowl, mix the almond puree, coconut oil, sugar, sweet potato puree and vanilla extract until obtaining a smooth consistency.
Add the almond powder, baking soda and salt. Add the chocolate and mix gently. Spread evenly in the mold (make sure the top is flat). Bake for about 18 minutes.
Remove from the oven and let cool completely before cutting the cake into 16 squares. (This mixture can be stored in the refrigerator for up to a week).
Place some squares in the MB Original and MB Tresor bento boxes. Add a little bit of cottage cheese and some fresh seasonal fruit.
Presented products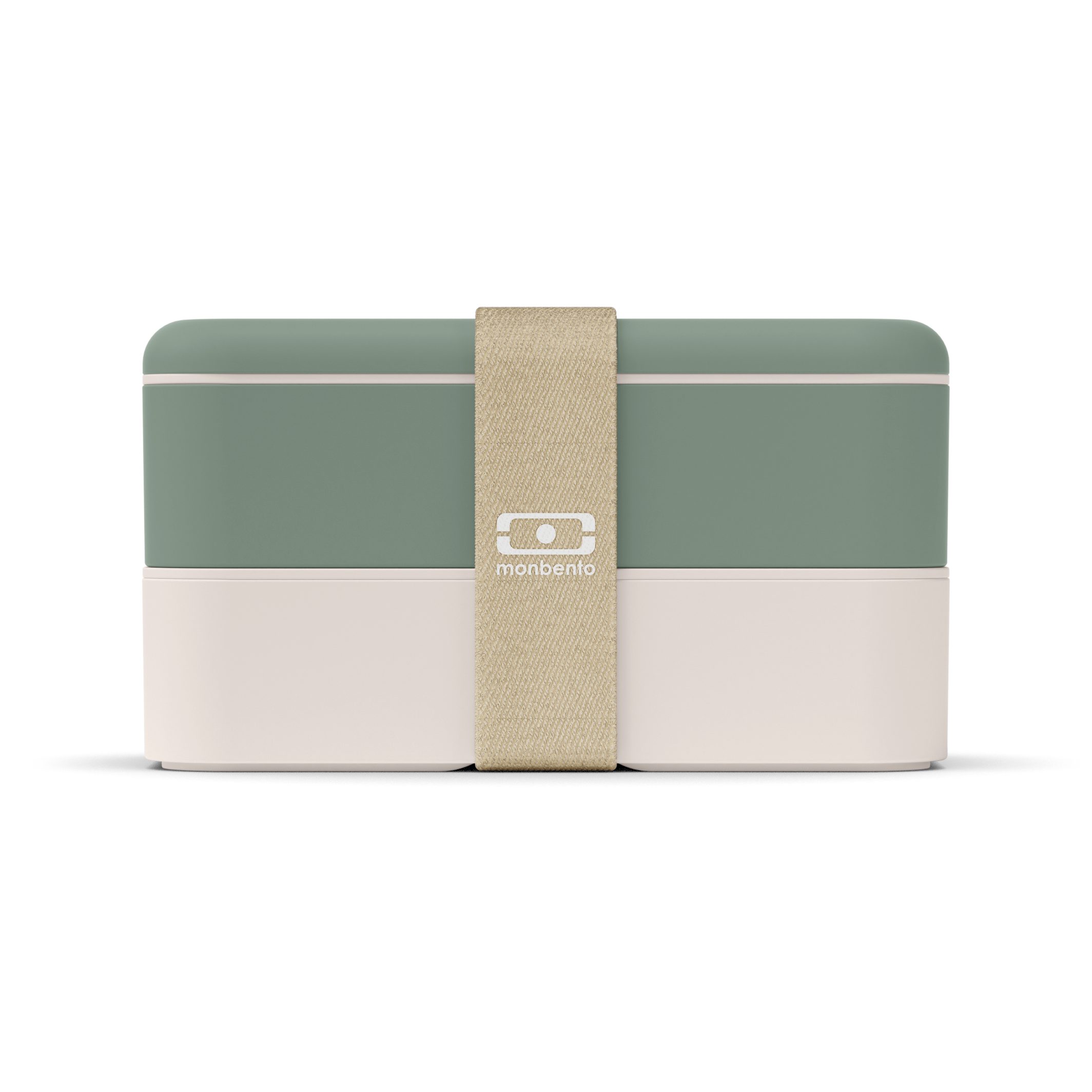 MB Original green Natural
The bento box
Buy now