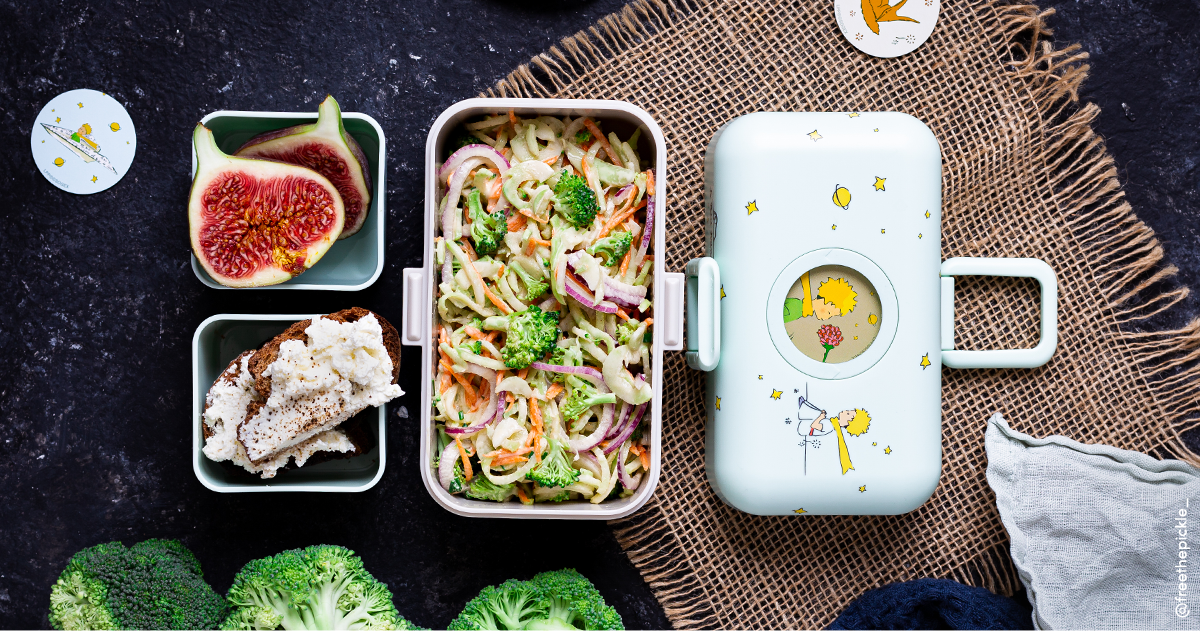 Ingredients
For the mayonnaise:
1 egg yolk
1 tbsp of fine mustard
100 ml of sunflower oil
1 tsp of cider vinegar
Salt
Pepper
For the coleslaw:
1 broccoli stalk (about 300 g)
1 small carrot (about 100 g)
¼ red onion
about ten sprigs of chives
1 tbsp of cider vinegar
Salt
Pepper
Instructions
For the mayonnaise:
 In a bowl, place the egg yolk and the mustard.
Using an electric mixer or a hand whisk, beat while slowly pouring in the oil until it is fully incorporated.
Add the vinegar, salt and pepper and mix.
Set aside in a cool place and enjoy it within 24 hours.
For the coleslaw:
 Clean the broccoli stalk in water.
Peel the carrot.
Grate or spiralize the broccoli stalk and carrot.
Thinly slice the red onion.
In a salad bowl, put all the vegetables, add about 100 g of mayonnaise and a tablespoon of cider vinegar. Mix well.
Taste and adjust seasoning if necessary.
Place the coleslaw in the MB Original and MB Tresor bento boxes. Add a few slices of bread covered with cream cheese, and some dried and fresh fruit of your choice.
Presented products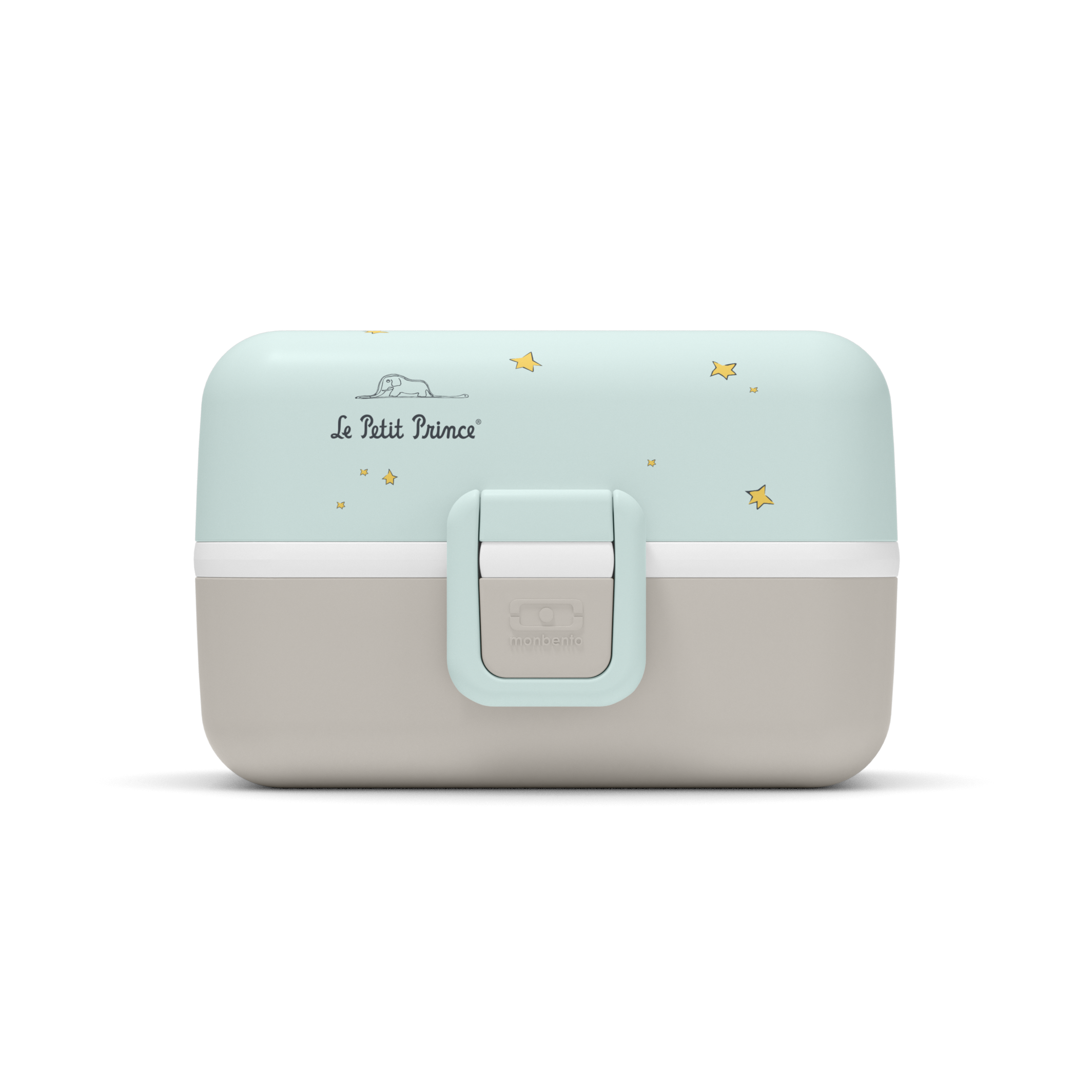 MB Tresor The Little Prince® - Planet
The kid's bento box
Buy now