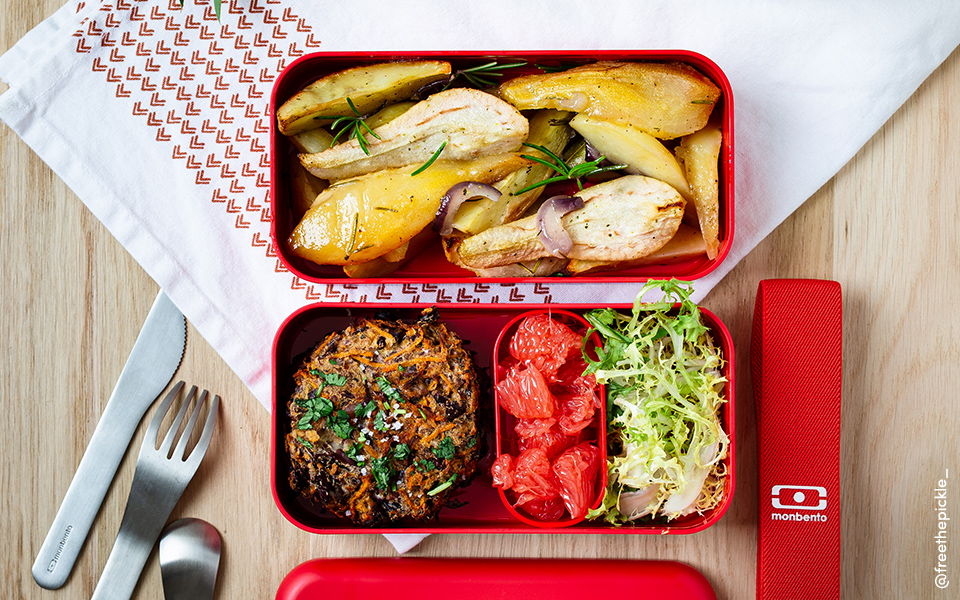 Ingredients
For the baked pears and potatoes:
 

2 Conference pears

3 firm-fleshed potatoes
½ red onion
2 tbsp of olive oil
2 bay leaves
1 rosemary sprig
Salt
Pepper
  For the red bean patties:
 

1 carrot (about 100 g)

1 red onion (about 150 g)
350 g of cooked (or canned) red kidney beans
2 eggs
1 tsp of oregano
1 tsp of smoked paprika
1 tsp of garlic powder
½ tsp of cumin
Salt
Pepper
50 g of oatmeal
Olive oil
Instructions
For the baked pears and potatoes: Preheat the oven to 190°C. Peel the pears and potatoes. Cut the pears in 4 and remove the seeds. Cut the potatoes into large fries. Natacha and Daniela's tip: potatoes must be a little thinner than pears, so that both cook in a homogeneous way. Place the pears and potatoes in an ovenproof dish. Pour in the oil, herbs, salt and pepper. Mix well to cover all the vegetables with oil. Place in the oven at half height for 45 minutes. Stir halfway through cooking.   For the red bean patties: Peel and grate the carrot and red onion. Place them in a bowl with the cooked red beans and, using a fork, coarsely mash the mixture. Add the eggs and mix. Add the spices and oatmeal and mix again. Let stand for at least 30 minutes. Natacha and Daniela's tip: this mixture can be prepared the day before to cook the patties the next day. Preheat the oven to 200°C. Cover the baking sheet with a baking mat. Using your hands, form balls before gently flattening them until obtaining small patties (8 or 10 depending on the desired size). Using a brush, generously cover the top of patties with olive oil. Place in the oven for 20 minutes. Remove the baking sheet from the oven, gently flip the patties, and brush the other side with olive oil. Put them in the oven again for about 10 minutes. Once cooled, transfer the patties in the MB Original and MB Tresor bento boxes. Add some baked pears and potatoes, the salad mix of your choice and some fresh fruit for dessert.
Presented products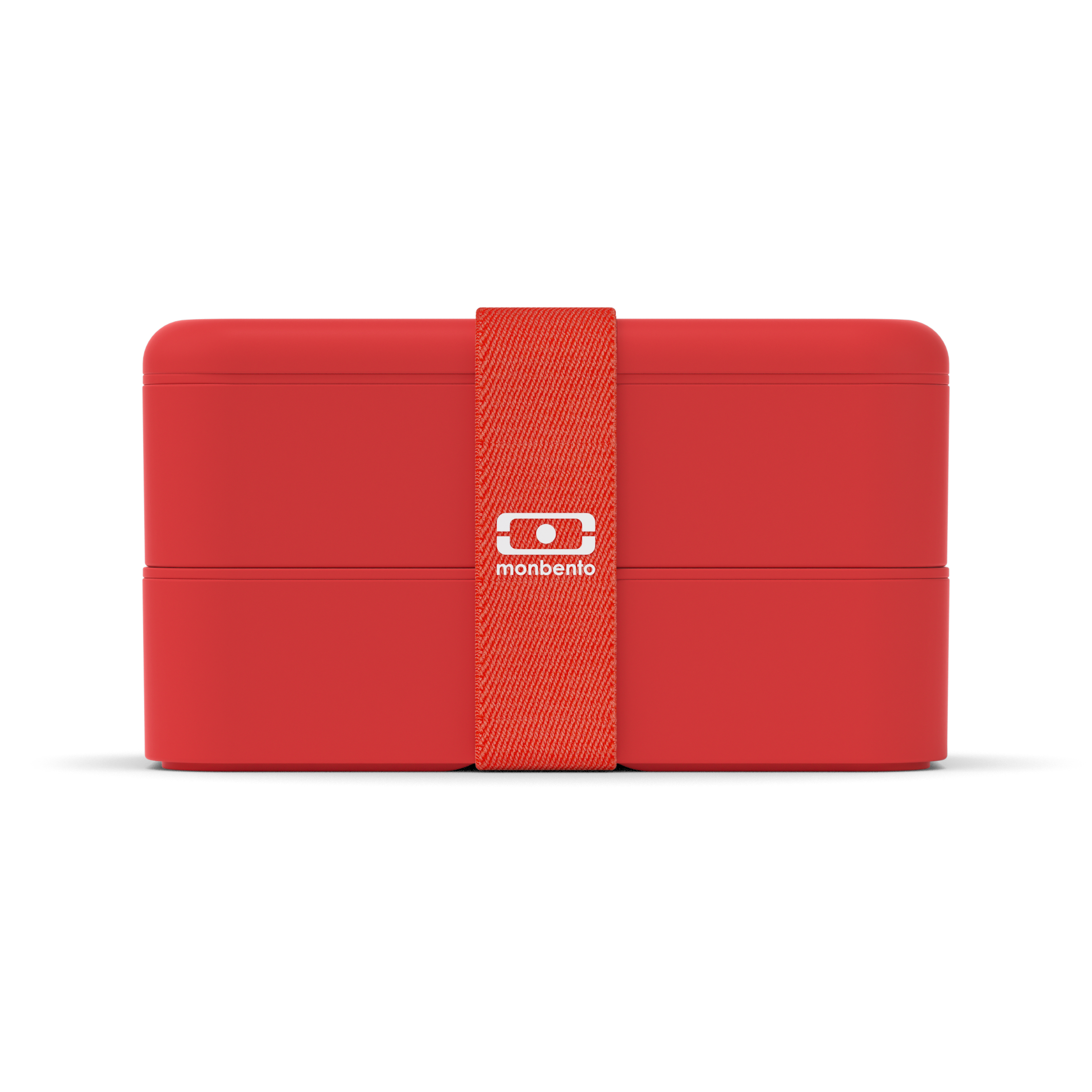 MB Tresor red Podium
La boite bento
Buy