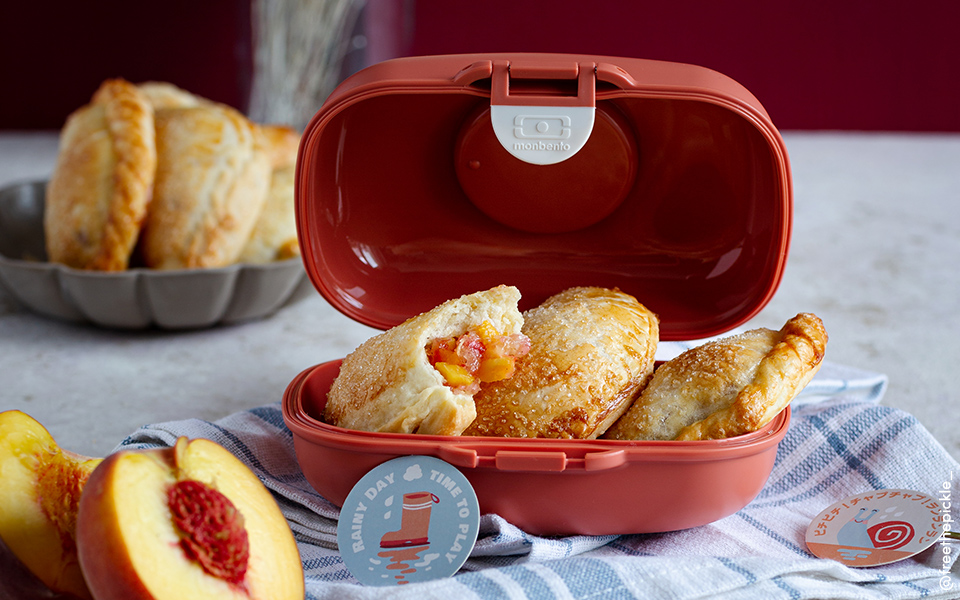 Ingredients
3 ripe peaches
30 g of cane sugar
 ½ tsp of vanilla extract
15 g of tapioca starch or 20 g of cornstarch
 2 rolls of pie crust
For the glaze:
1 egg yolk
A pinch of cane sugar
Instructions
Preheat the oven to 190°C.
Wash and cut the peaches into small pieces.
In a bowl, mix the peaches, sugar, vanilla, and starch. Cut out circles of about 11 cm in the dough.
Put a little bit of peach mixture in the center.
Natacha and Daniela's tip: make sure the filling does no spill over the edges, otherwise it may be difficult to close the turnover. Fold the dough over the filling to form a semicircle.
Crimp the edges using your fingers or a fork. In a small bowl, mix the egg yolk and pinch of cane sugar before brushing the turnovers to obtain a nice golden color.
Place the turnovers on a baking sheet previously covered with a baking mat and bake at half height for 20 minutes. Let cool and place some turnovers in the MB Gram snack box.
Presented products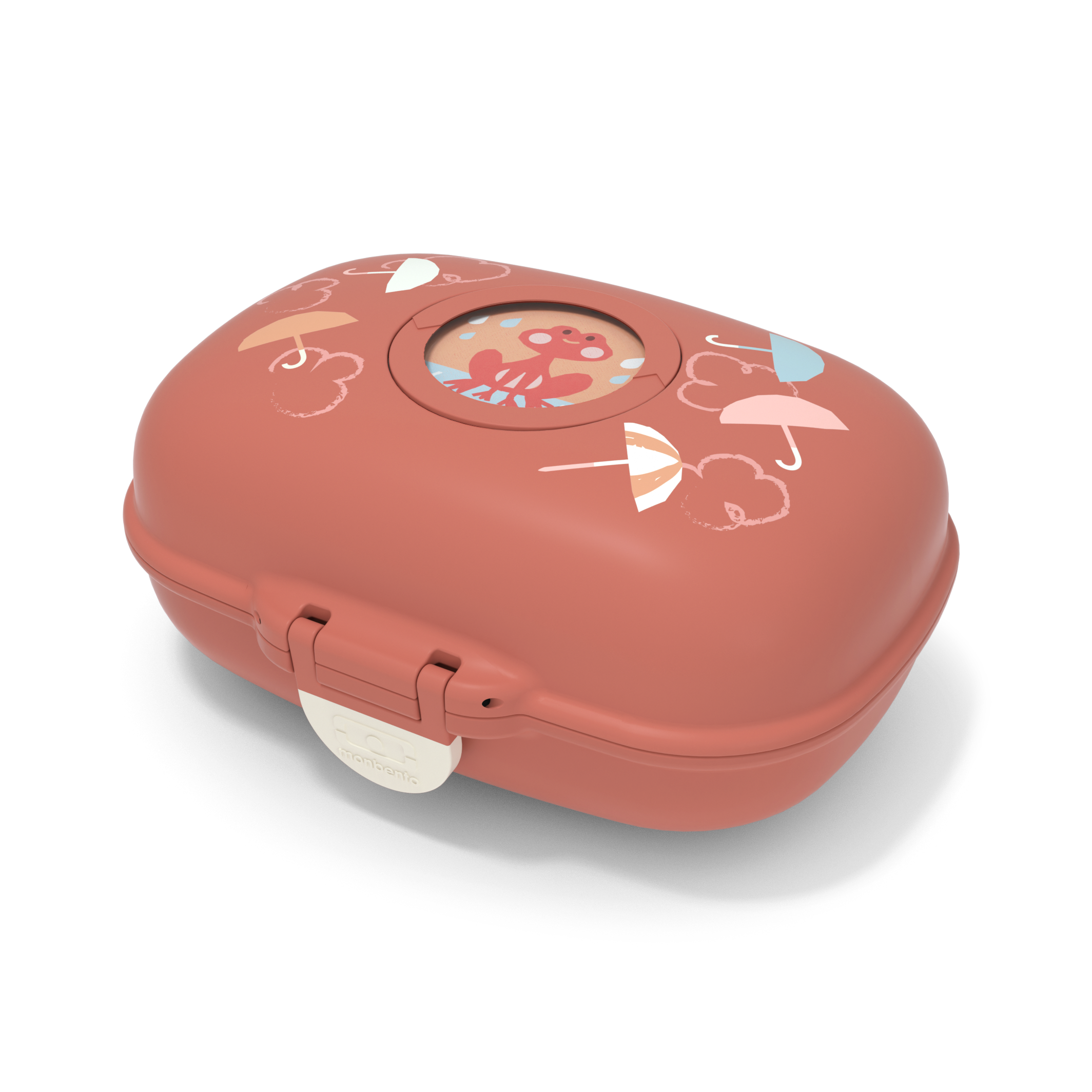 MB Gram orange Umbrella
The snack box
Buy now