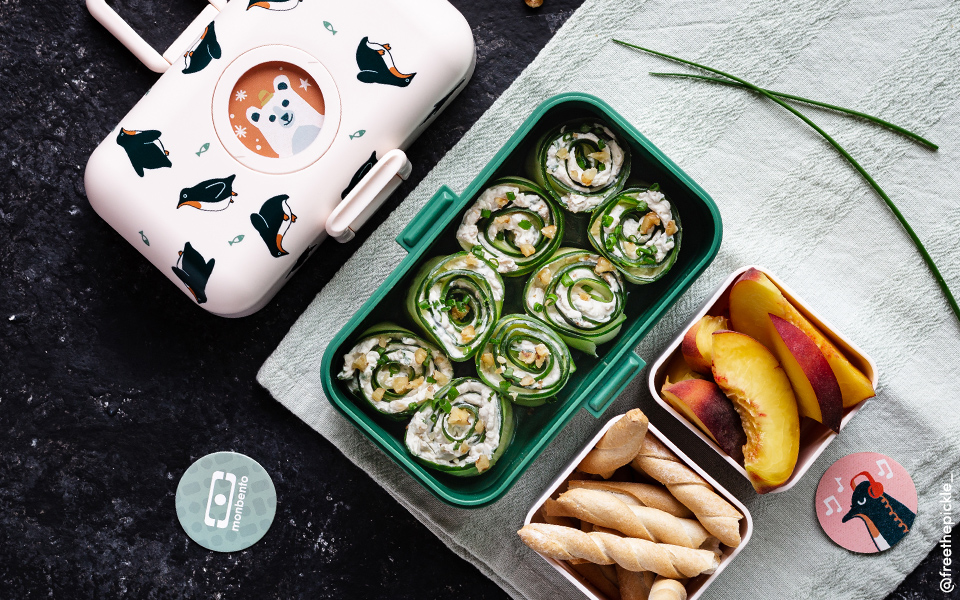 Ingredients
50 g of walnuts
20 sprigs of chives
2 small garlic cloves, pressed
300 g of cream cheese
1 large cucumber
Instructions
Using a knife, finely chop the nuts and chives before placing them in a large bowl.
Add the garlic and cream cheese. Mix well.
Using a peeler, cut about 20 strips of cucumber. Place the strips on a clean cloth to absorb excess water. Turn the cucumber over once you have reached the seeds and repeat the process.
Spread the cream cheese mixture on each strip and then roll it up completely, like a maki.
Place the roll-ups in the main container of the MB Tresor bento box, along with some savory cookies and seasonal fruit.
.