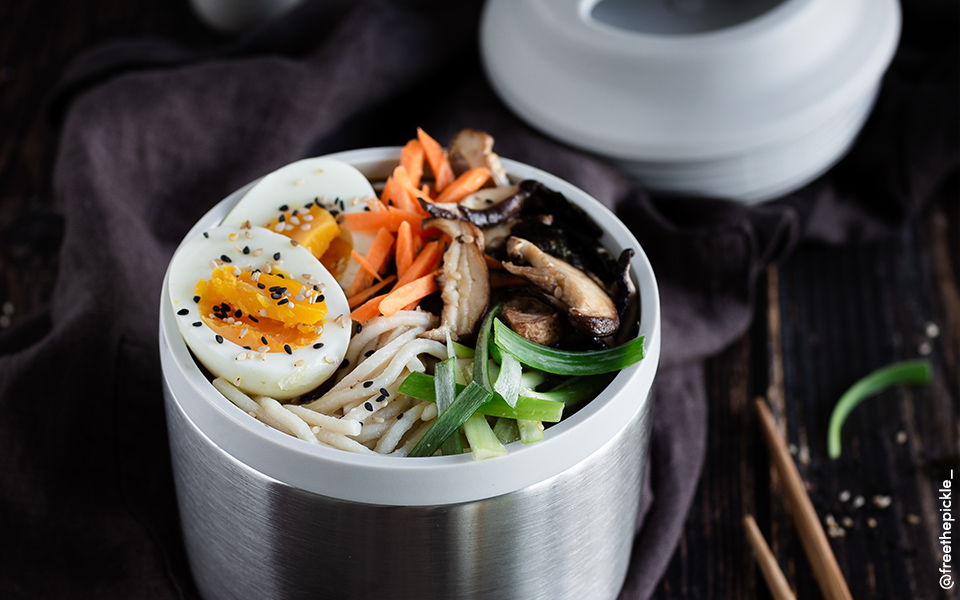 Ingredients
Ingredients For the broth:
20 g of fresh ginger
3 garlic cloves
1 nori leaf
1 tbsp of vegetable oil
1 vegetable stock cube
7L of water
3 heaped tbsp of semi-complete tahini
3 tbsp of tamari soy sauce
2 tbsp of white miso
1 tbsp of rice vinegar
1 tbsp of sesame oil
For the filling:
250 g of wheat noodles
4 fresh eggs
1 tbsp of baking soda
15 shiitake mushrooms, washed and sliced
1 garlic clove, pressed
2 spring onions
2 carrots
Instructions
For the broth: Peel and finely chop the ginger and garlic. Cut the nori leaf into small pieces. In a saucepan, heat the vegetable oil over medium heat. Fry the garlic, ginger, and nori leaf for 3 minutes. Add the crumbled stock cube and water. Stir and add the tahini and soy sauce. Simmer for 25min. At the end of cooking, add the miso, vinegar, and sesame oil. Mix and remove from heat. In a large pot, bring some water to a boil and cook the noodles according to the package instructions. Once cooked, plunge them into cold water. In another saucepan, bring some water to a boil with the baking soda. Cook the eggs for 6 minutes (for soft, runny eggs) or 8 minutes (for less runny eggs). Peel, cut in half and set aside. Heat a pan over medium heat with a drizzle of oil. Add the garlic and shiitake mushrooms. Sauté for about 10 minutes, stirring regularly. Set aside. Cut the spring onions into 4-5 cm pieces and cut each piece into 4 strips, lengthwise. Peel and cut the carrots into thin sticks. Set aside.  For serving: Pour some broth into the MB Element bento box. Add ¼ of each topping. Enjoy hot.
Presented products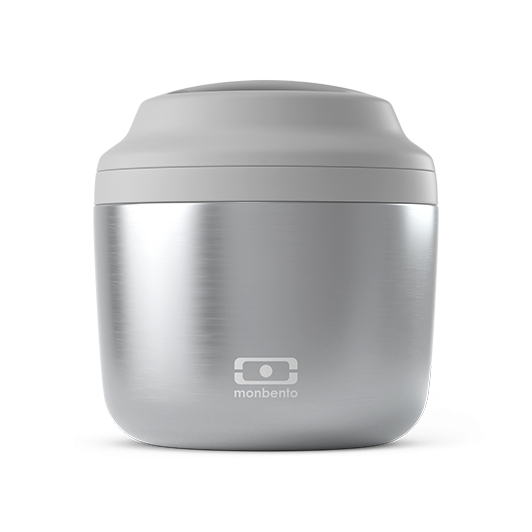 MB Element metallic Silver
The insulated bento box
Buy now