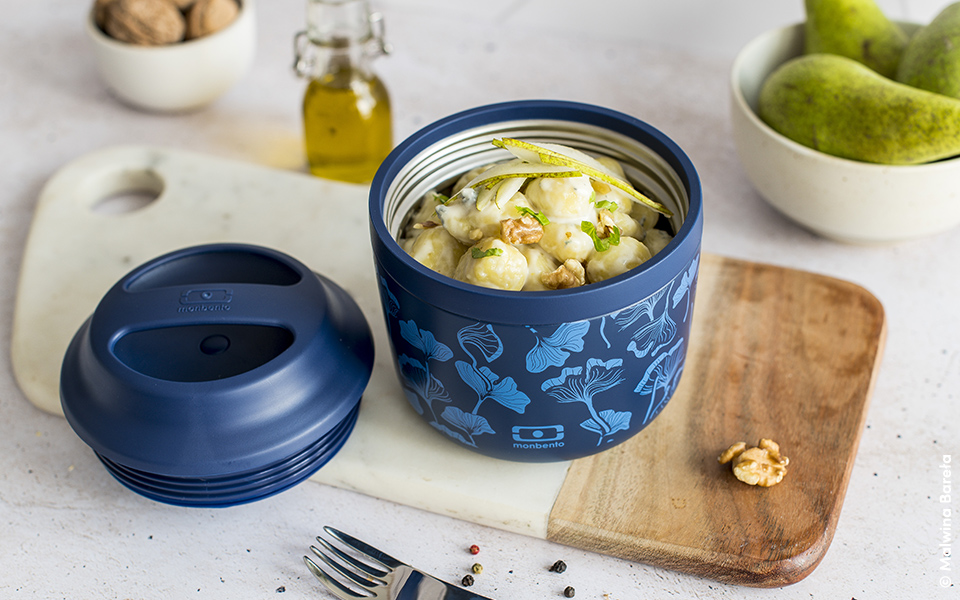 Ingredients
100 g of walnut kernels
350 g of potatoes
2 pears
1 garlic clove
8 sage leaves
150 g of flour + a little bit for the kitchen counter
1 egg yolk
150 ml of single cream
150 g of Gorgonzola cheese
Salt
Pepper
Instructions
This recipe is made in partnership with Saveurs Green.
Wash the potatoes, put them in a pot of salted water and bring them to a boil.
When they start to boil, let cook for 20 minutes. In a hot pan, dry roast the walnuts for 3 minutes, crush them and set aside.
When they are cooked, peel the potatoes. In a bowl, mash them with salt and pepper.
Add 4 chopped sage leaves, the egg yolk and the peeled, degermed and chopped garlic.
Add the flour and knead until the dough is elastic and no longer sticks to the fingers.
Using your hands and a floured kitchen counter, roll out the dough into logs about 1.5 cm thick between your palms and cut them into 2 cm pieces.
Roll the gnocchi on the tines of an upside-down fork to create the ridges and place them on a clean tea towel.
Bring the cream to a boil in a saucepan. Melt the Gorgonzola cut into pieces and season with pepper. Using a blender, whip the cream to a froth.
Cut the pears into small cubes and add them to the sauce. Keep a few pieces for garnishing.
Bring a pan of water to a boil before adding the gnocchi for a few minutes: they are cooked when they rise to the surface. Drain them.
Place a portion of gnocchi in the MB Element insulated lunch box and top with hot gorgonzola cream. Add the remaining pear pieces.
Chop the remaining sage and place it with the roasted nuts in the MB Temple L container.
Presented products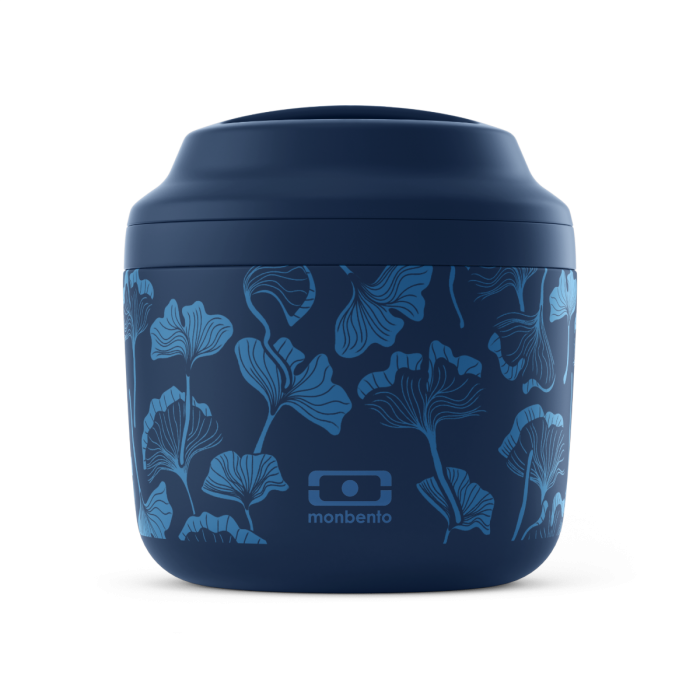 MB Element graphic Ginkgo
The insulated lunch box
Buy