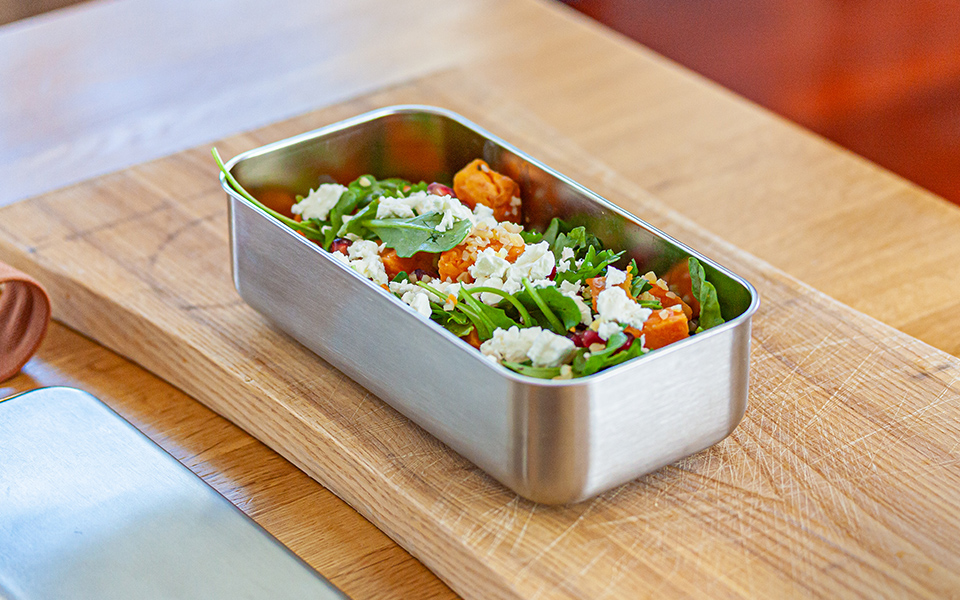 Ingredients
Ingredients:
1 sweet potato
¼ pomegranate
2 large handfuls of arugula
30g bulgur
1 Tbsp of flaked almonds
40g of feta cheese
Olive oil
For the salad dressing:  
1 case of olive oil
½ teaspoon of mustard
2 tablespoons of balsamic vinegar
Salt, pepper
Instructions
Instructions:
Preheat the oven to 180°C. Peel and dice the sweet potato into 1 inch pieces. Place the pieces in the MB Sense metal bento box with a drizzle of olive oil and mix. Season with salt and pepper. Place in the oven for 30 to 40 minutes. Check with the tip of a knife, the sweet potato should be tender.
Cook the bulgur (about 10 minutes in boiling water).
Let the bulgur and sweet potato cool before assembling the bento.
Once the food is cold, add the bulgur, pomegranate seeds and arugula to the sweet potatoes.
Mix well. Add the feta cheese and flaked almonds.  
Prepare the dressing:
Mix all ingredients together and season to taste. Pour dressing into an MB Temple S sauce container.
Presented products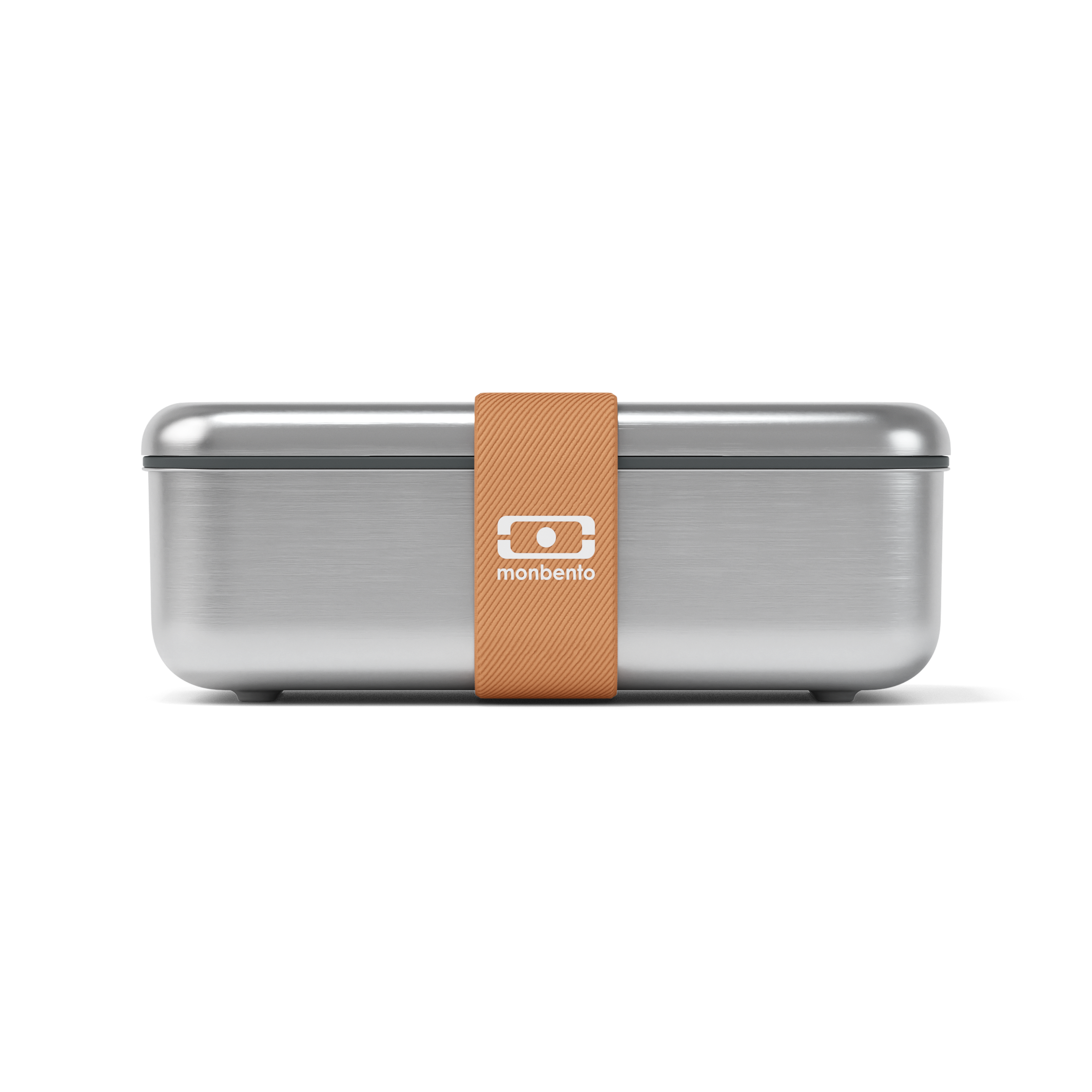 MB Sense
The metal bento box
Buy