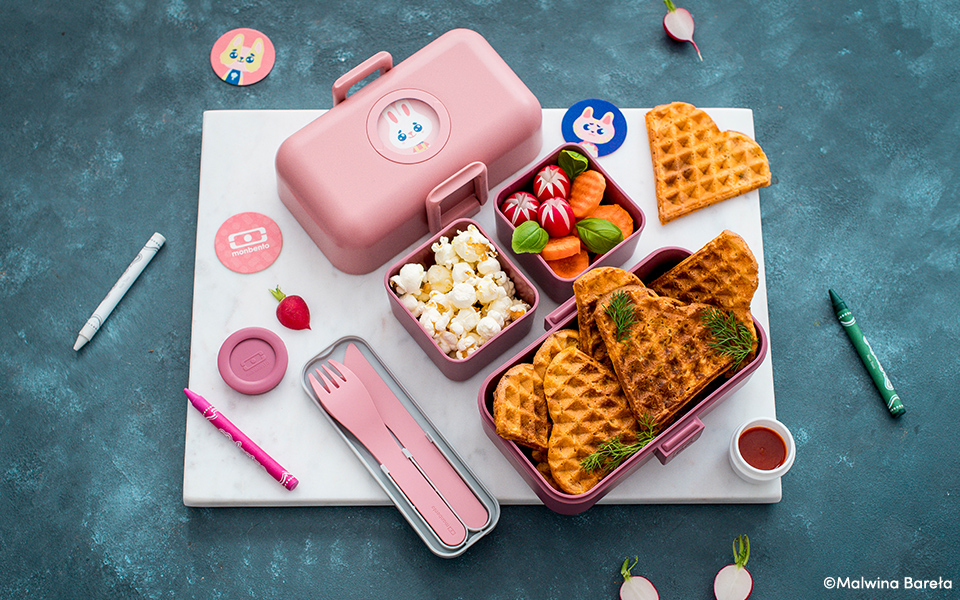 Ingredients
1/2 cup of plain flour

 

1 egg

 

170 g

 of buttermilk

 

1 tsp of tomato p

uree

 

10 g of melted and cooled butter

 

20 g of 

C

heddar cheese, shredded

 

1 

t

bsp of dill, chopped

 

A pinch of black pepper

 

1/3 tsp of salt

 

½ tsp of dried oregano

 

Oil for greasing 

the 

waffle 

iron

 
Instructions
In a large bowl, sift the flour.  
Add the eggs, buttermilk, tomato puree and butter, and stir well using a tablespoon.  
Fold in the cheese, dill and all the seasoning, and mix until combined.  
Oil the waffle iron and preheat it.  
Pour some batter into the hot waffle iron, close it and cook for about 5 to 7 minutes or until the waffle becomes crispy and golden brown on both sides. Repeat for the remaining batter. 
Let the waffles cool before placing them in the MB Tresor bento box. 
Serve with a favorite sauce. 
Malwina's tip: some homemade ketchup or a sweet chili sauce go perfectly with this recipe! 
Presented products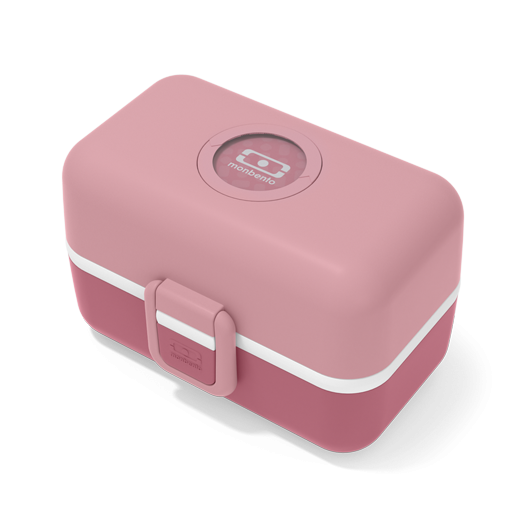 MB Tresor pink Blush
The kids' bento box
Buy now