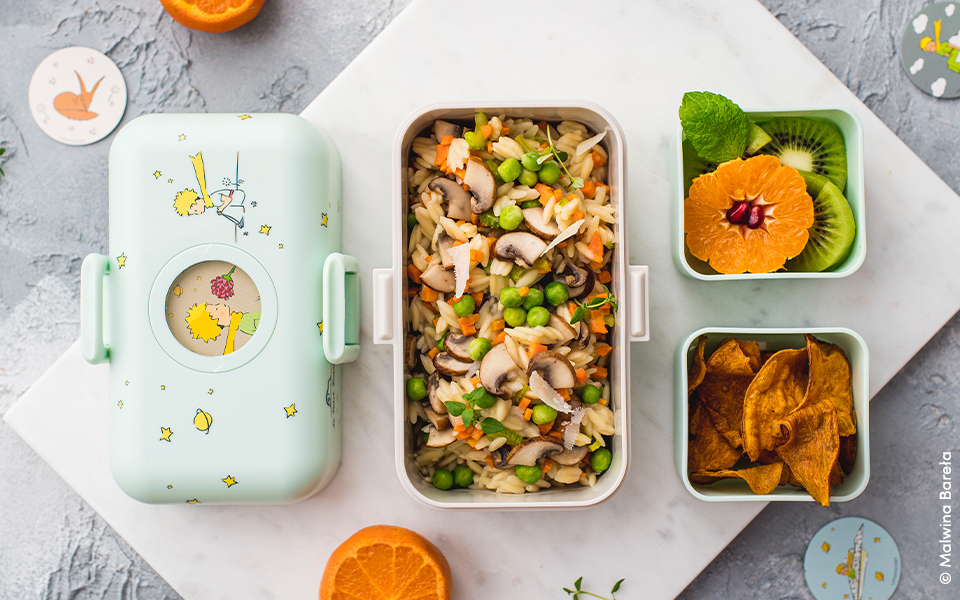 Ingredients
For the pasta risotto:  
1 small onion, diced

 

1 garlic clove, minced

 

50 g of carrot, peeled and 

cut in 

small 

dices

 

30 g of a celery stick, thin

ly

 sliced

 

60 g of 

mushrooms

, 

sliced

 

50 g of orzo pasta

 

1 tsp of thyme leaves

 

1 cup of vegetable stock

 

30 g of green peas, cooked

 

2 tsp of butter

 

1 

t

bsp of 

P

armesan cheese, grated

 

1 

t

bsp of olive oil

 

Salt 

 

Pepper

 
For the sweet potato chips: 
100 g of sweet potato

 

3 tsp of oil

 

Salt 

 
Instructions
For the pasta risotto: 
In a saucepan, pour the stock and bring it to a boil, then remove from heat.  
In a second saucepan, heat the olive oil. Add the onion and garlic and brown for 3 minutes. Add the celery, carrot and mushrooms, and cook for 3 minutes.  
Stir in the pasta and thyme leave and cook for 2 minutes.  
At this point, start adding the hot vegetable stock gradually, stirring continuously until the liquid is completely absorbed. Repeat until the pasta is cooked al dente.  
Add the peas, season to taste.  
Remove the pan from the heat, add the butter and Parmesan cheese, and mix well. Place the dish in the bottom container of the MB Tresor bento box. 
For the sweet potato chips: 
Preheat the oven to 200°C.  
Using a mandolin, cut the sweet potato into very thin slices.  
Place them in a large bowl and add the oil. Mix gently using your hands, until the slices are coated with oil on both sides.  
Place the sweet potato slices on the baking sheet, previously covered with a baking mat, without overlapping them and sprinkle with salt. Bake for about 10 to 12 minutes or until the chips are crispy. 
At the end of the cooking time, remove from the oven and let them cool before placing them in one of the MB Tresor food cups.  
Serve with seasonal fruit. 
Presented products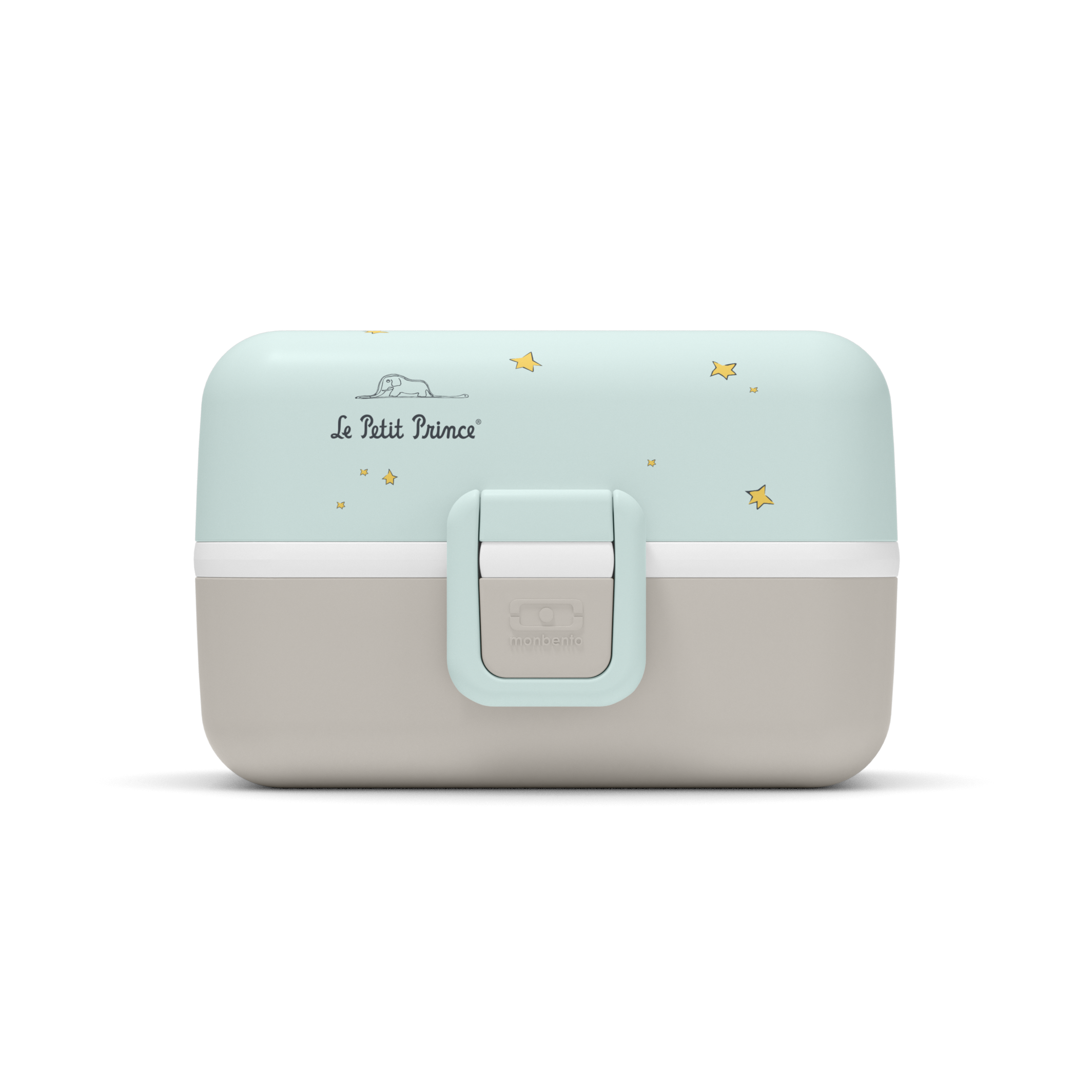 MB Tresor The Little Prince® - Planet
The kid's bento box
Buy now