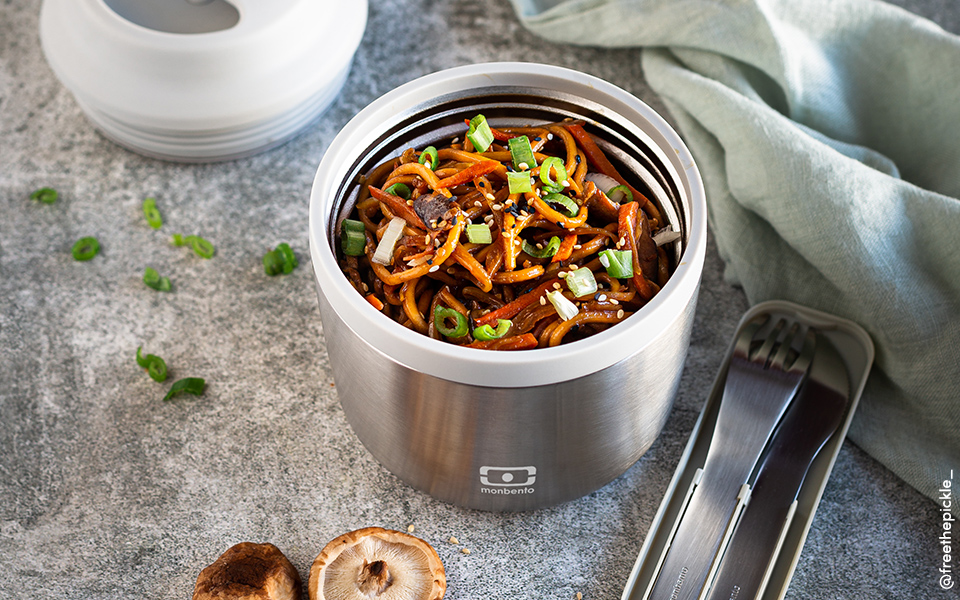 Ingredients
200 g 

of

 

egg 

or rice 

noodles

 

100 g

 

of

 shiitake mushrooms

 

1 carrot (approx. 100 g)

 

100

 

g of white cabbage

 

100 g 

bean

 

sprouts

 

2 spring onions

 

4 pressed garlic cloves

 

1 

tbsp

 of sunflower oil

 

sesame seeds

 
  For the sauce: 
4 

t

b

sp

 of soy sauce 

 

2 

tbsp

 of sesame oil

 

1 

tbsp

 of sugar

 

4 

tbsp

 of rice vinegar

 

Chili

 

(to taste)

 
Instructions
Cook the noodles according to package instructions. Set aside in cold water. 
Clean then slice the mushrooms into thin strips. Set aside.  Peel then cut the carrot into julienne. Cut the white cabbage into julienne. Set aside.  Mince the spring onions, stems included. Set aside. 
In a bowl, mix all the sauce ingredients. Set aside.  Heat a wok over medium-high heat and pour in the oil. 
Fry the pressed garlic for 1 or 2 minutes, making sure it doesn't burn. Add the mushrooms and sauté for 3 to 4 minutes, stirring constantly. 
Add the carrot and white cabbage and brown 2 extra minutes.  Add the noodles and sauce at the same time, and sauté for 4 to 5 minutes. 
Turn off the heat, add the onions and sesame seeds and place the hot dish in the MB Element insulated bento
Presented products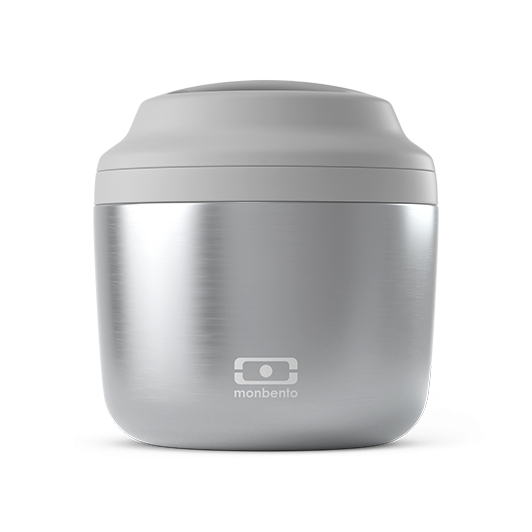 MB Element metallic Silver
The insulated bento box
Buy now