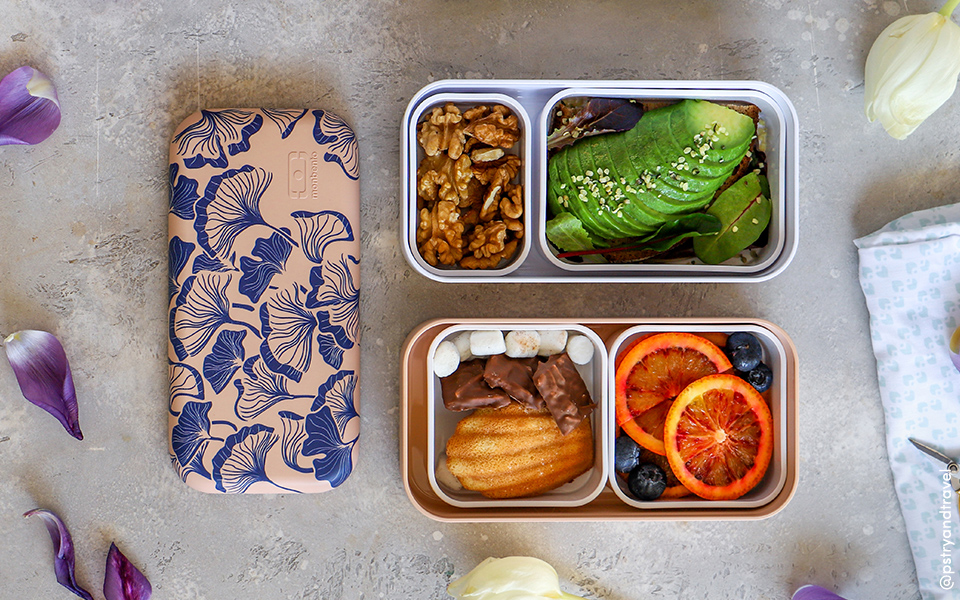 Ingredients
For the avocado toast:  
 

1 slice of rye bread 

 

½ avocado

 

Some hemp 

seeds
For the madeleines: 
 

150 g

 of flour

 

50 g 

of sugar

 

 

12,5 cl 

of 

almond

 milk

 

7cl 

of oil

 

1/2 

packet

 

of 

baking

 

powder

 
Instructions
For the avocado toast:  
Toast the bread slice and place it in the first compartment of the MB Original bento box.  
Cut the avocado into strips and place them on the bread.  
Sprinkle with hemp seeds.    
For the madeleines:  Preheat the oven to 240°C.  
In a bowl, mix the flour, sugar, baking powder and salt.   
Make a well in the center and pour in the oil, almond milk and lemon zest. Mix well until obtaining a smooth batter.   
Set aside in the refrigerator for 1 hour.  
Grease each madeleine mold and fill them 3/4 full.  
Bake for 5 minutes at 240°C, before lowering the oven temperature to 200°C. Keep baking for 10 minutes.  Enjoy with dried and fresh fruit and your favorite sweet treats. 
Presented products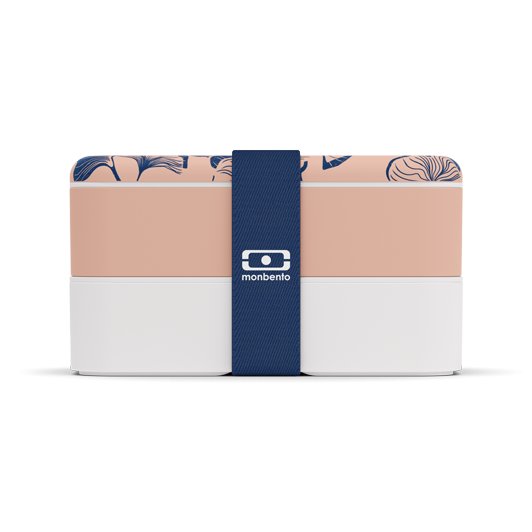 MB Original graphic Ginkgo
Buy now