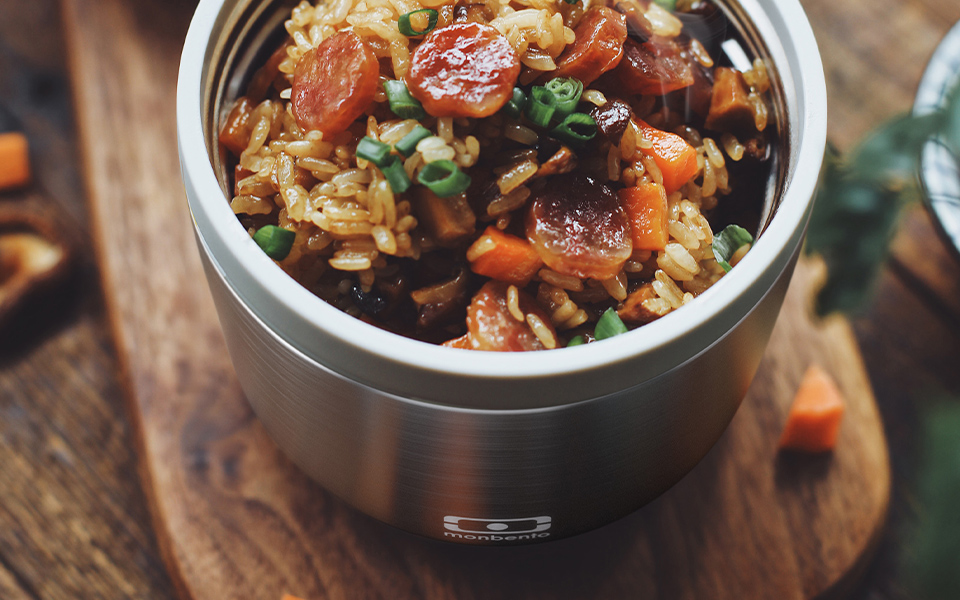 Ingredients
1 carrot

 

2 Cantonese sausages (or 

2 slices of 

smoked bacon

)

 

4 mushrooms

 

200 g of glutinous rice

 

10 g of soy sauce

 

5 g of dark soy sauce

 

5 g of sugar

 
Instructions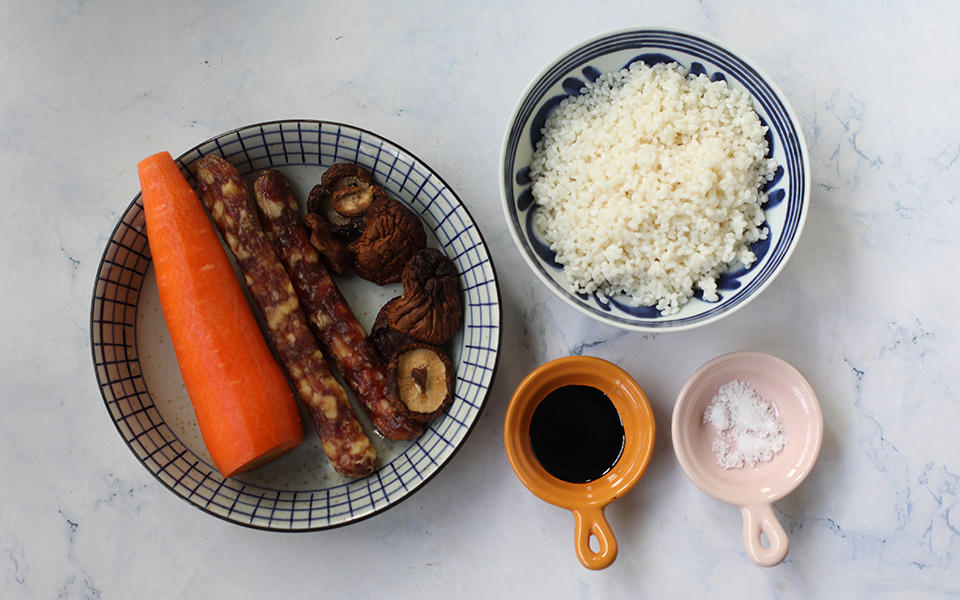 Soak the glutinous rice in water for at least one hour.  
Slice the carrot, mushrooms and sausages. 
Stir-fry the sausages for a couple of minutes and remove from heat. Add the carrot, mushrooms, soy sauces and sugar, and mix well. Set aside.  Rinse the rice and drain it well. Pour it in a large pan or a wok and stir-fry it for a couple of minutes, until it becomes lightly toasted. On medium heat, add a little bit of water to cover the rice and stir constantly. When water is almost completely absorbed, repeat the procedure as many times as needed until the rice is softened, for about 25-30 minutes. 
Mix the rice and the other ingredients previously prepared.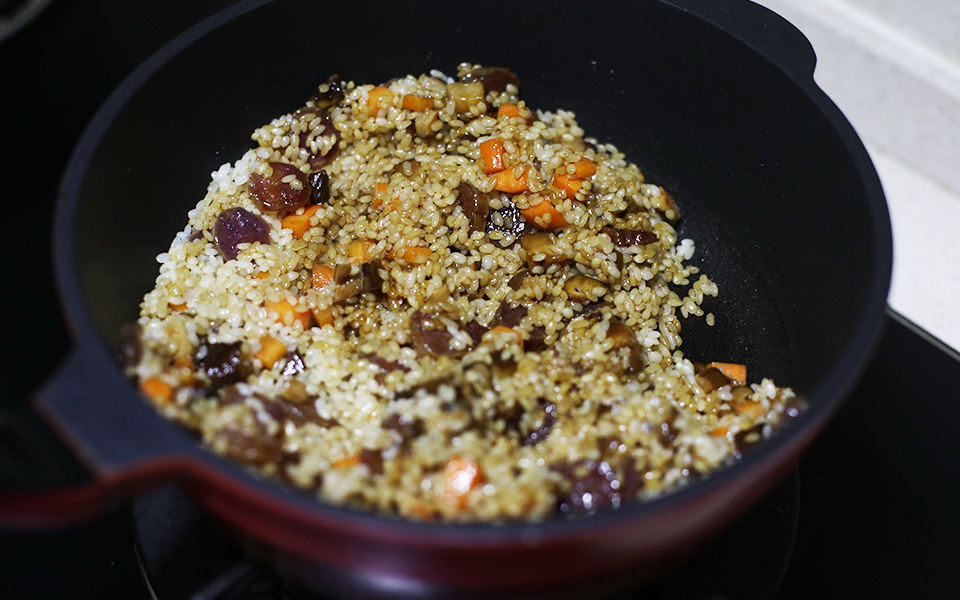 Serve into your MB Element insulated bento box to enjoy it warm. 
Presented products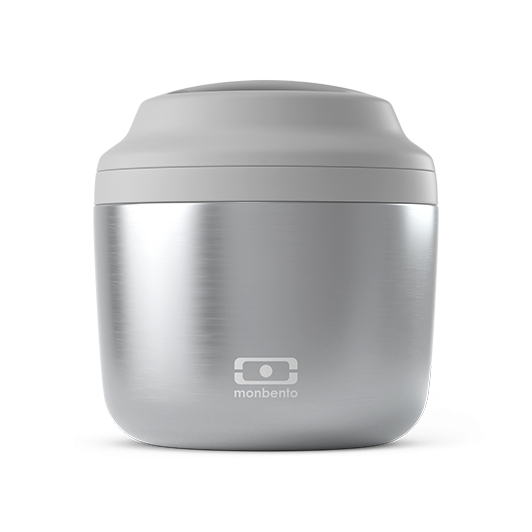 MB Element metallic Silver
The insulated bento box
Buy now