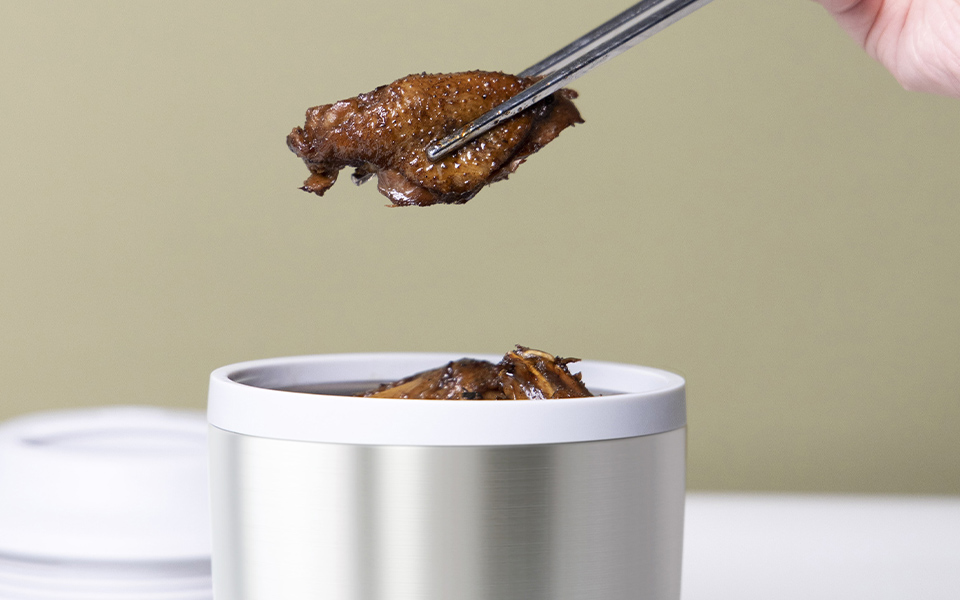 Ingredients
An entire small duck (about 1 600 g) 

 

300 g de ginger

 

100 g of sesame oil

 

150 g of Kaoliang 

liquor

 (or another fruity 

liquor

)

 

250 g of 

cooking wine

 

3 g of sugar

 

5 g of 

salt

 

20 g of maltose

 

10 g of soy sauce

 
Instructions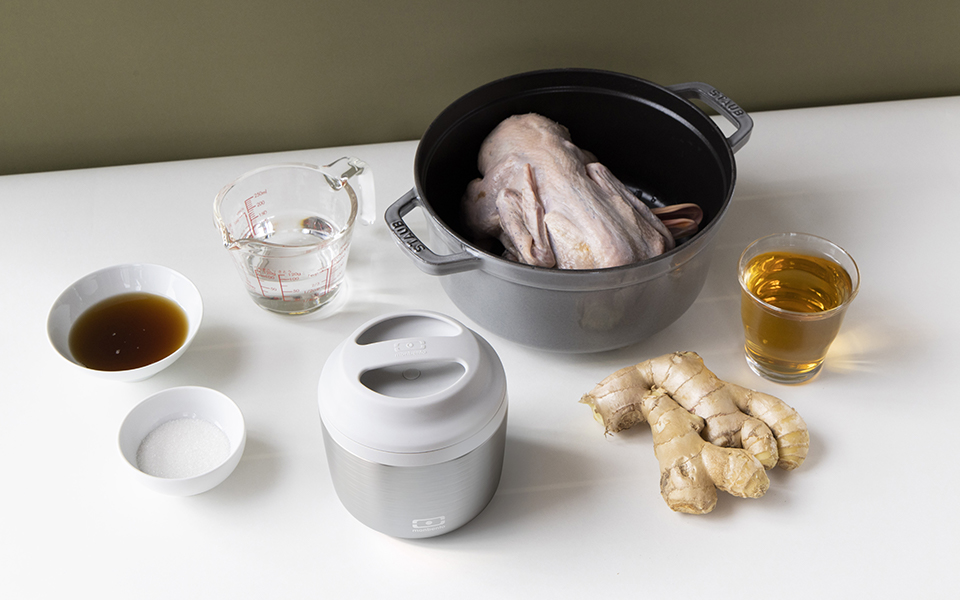 Dress the duck. Mix the sugar and salt and season the duck. 
Slice the ginger and place it in a cooking pot, with the sesame oil. Cook until the oil is almost completely evaporated, stirring frequently.  
In the remaining oil, brown the duck for a couple of minutes on medium heat. Add the Kaoliang liquor, cooking wine, maltose and soy sauce, and gently mix. Lower the heat and simmer for 60 minutes.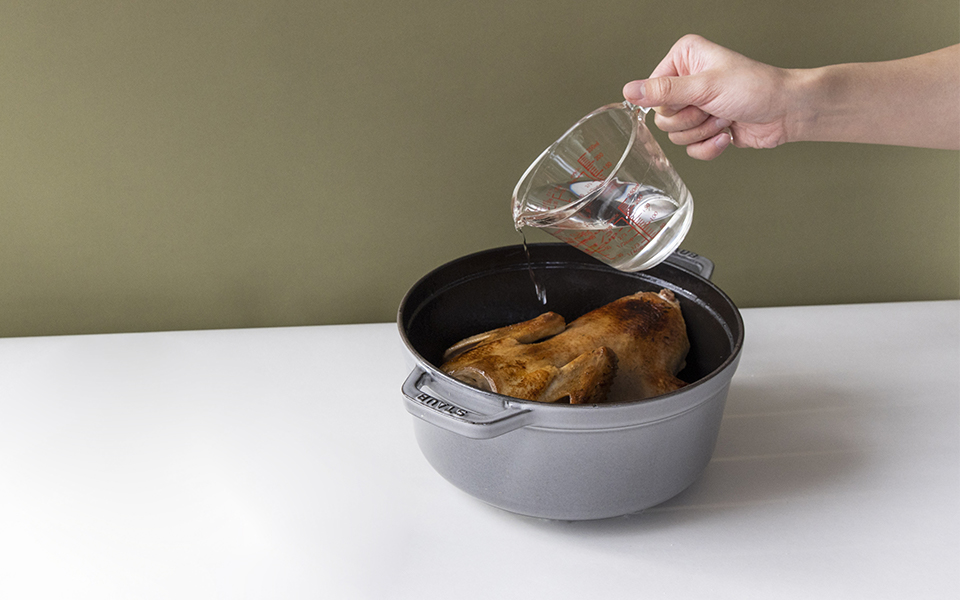 Cut the duck into pieces. Season to taste, mix well, and leave to simmer for 15 additional minutes. 
Serve with some white rice in the MB Element insulated bento box.   
European version: the whole duck can be replaced by duck breast fillet. Mix all the sauce ingredients and let the duck breast marinate over night, after scoring its skin with a sharp knife and seasoning it with the salt and sugar mix. Cook it in a pan on each side: for about 8 minutes on the skin side, and 6 minutes on the other one. Place it in the oven for a few extra minutes according to cooking preferences. Cut thin slices and place them on top of white rice, in the bento box.  
Presented products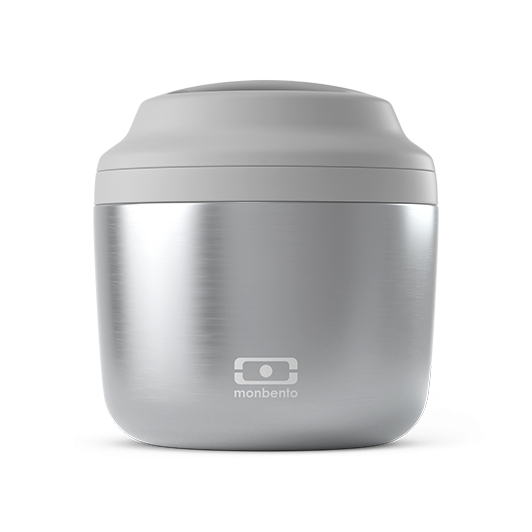 MB Element metallic Silver
The insulated bento box
Buy now