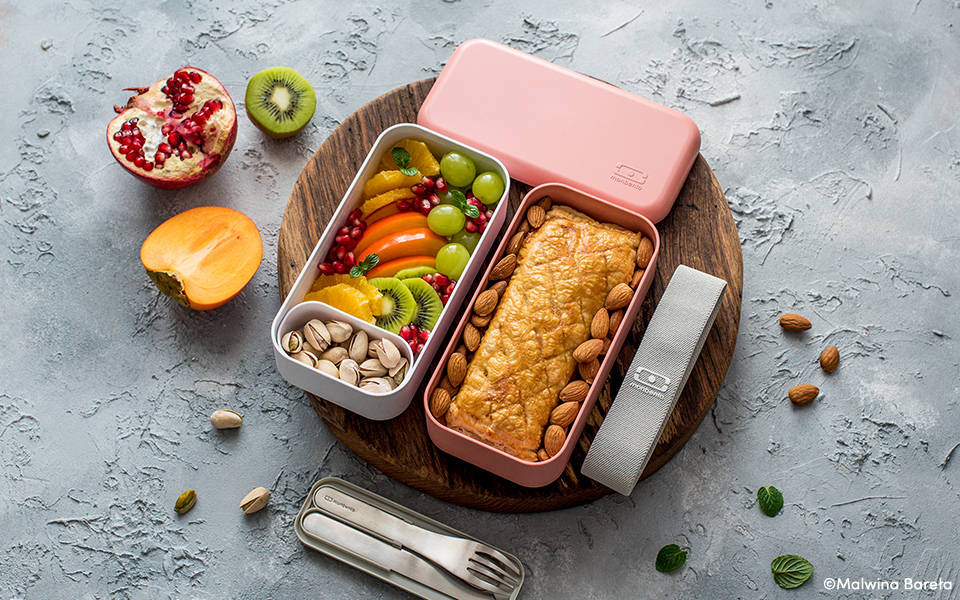 Ingredients
2 pieces of 

p

uff pastry

 (approx. 

20 cm x 10 cm each

)

 

30 g of softened butter

 

30 g of icing sugar

 

1 egg yolk, 

beaten

 

½ tsp of 

C

ognac

 

50 g of ground almonds

 
Instructions
In a large bowl, mix the softened butter and sugar until fluffy.  
Add half of the egg yolk, cognac and ground almonds and mix again until combined and smooth. Put the mix in the fridge for at least 30 minutes. 
Preheat the oven to 200°C.  
Put the first piece of puff pastry on the kitchen counter. Spread a layer of the almond preparation, making sure to leave 1,5 cm border around the edges.  
Cover with the second piece of puff pastry and seal the edges by pressing lightly with a fork.  
Carefully transfer the dough into the MB Silicase 3/3 mold and brush it with egg yolk, using a silicone brush.  
Bake it for 20-30 minutes until the top is crispy and golden brown. Carefully remove the cake from the mold and let it cool.  
Put the Galette into the first container of your MB Original bento box and serve it with almonds and fresh seasonal fruit.  
Presented products