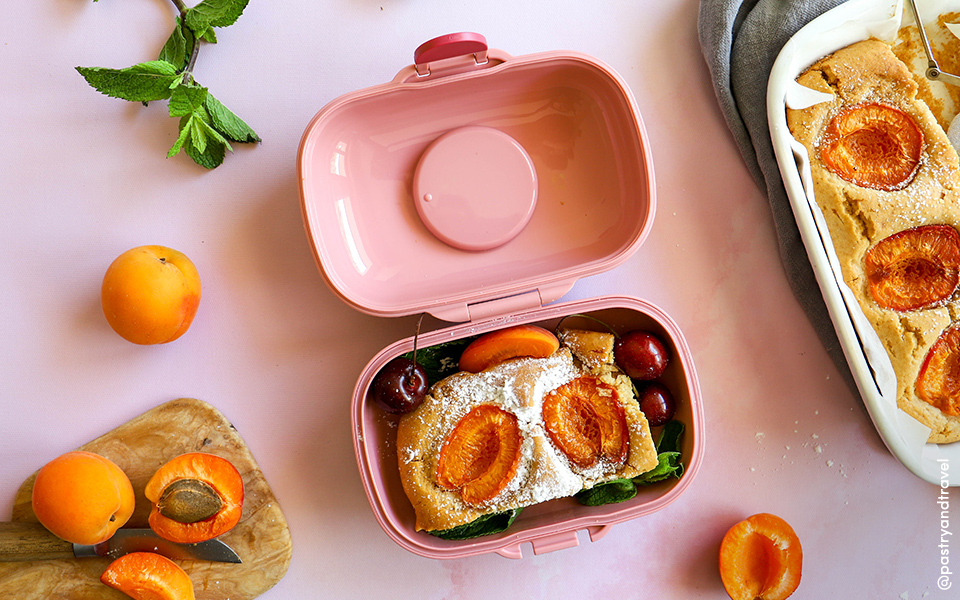 Ingredients
100g of flour
70g of cane sugar
2 tbsp of corn starch
1/2 tsp of baking soda
1/2 packet of baking powder
1 tbsp of white vinegar
30g of oil
1 tsp of vanilla
125ml of almond/coconut milk
5 apricots
Instructions
Preheat the oven to 180°C. In a bowl, mix the dry ingredients.
Then add the liquid ingredients and mix until a homogeneous dough is obtained.
Cut the apricots in half and remove the pits.
Pour the cake batter into a buttered rectangular or square dish. Then spread the apricot halves on top.
Bake in the oven for 15 to 20 minutes.
Presented products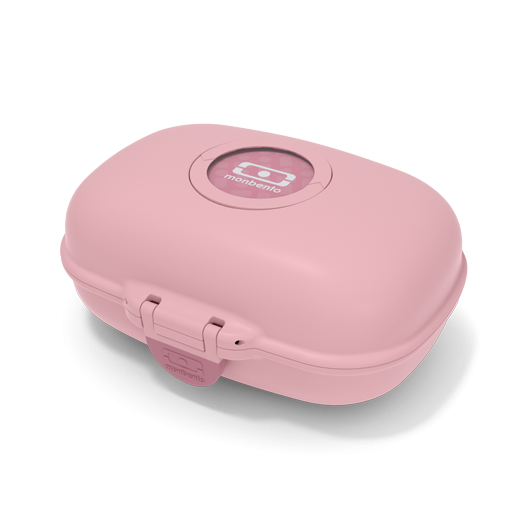 MB Gram pink Blush
The snack box
Buy now