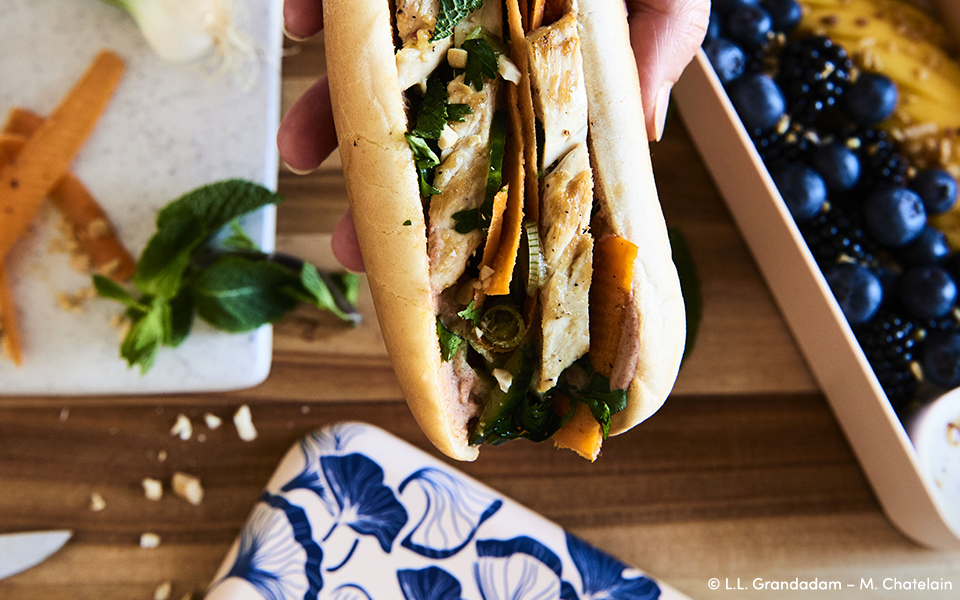 Ingredients
1 bread roll or hot dog bun
1 cooked chicken breast
1 small carrot
1 small piece of cucumber
1 small spring onion
1 handful of peanuts
Some coriander and mint leaves
For the creamy sauce:
1 tbsp of yoghurt (or cottage cheese or soy cream)
1 tsp of soy sauce
1 tbsp of unseasoned tomato sauce
1 tbsp of sesame oil
A few drops of lime
Instructions
Slice the cucumber, salt it lightly and let it drain in a colander. Wash and slice the carrot into strips with a peeler. Mince the whole onion. Crush the peanuts. Chop the herbs. Cut the chicken into strips. For the sauce, mix all the ingredients. Rinse the cucumber slices and dry them with paper towels. Cut the bun in half, lengthwise. Generously spread some sauce inside and add some vegetables, chicken, herbs and peanuts. Complete with the remaining sauce and set aside in a cool place.
Presented products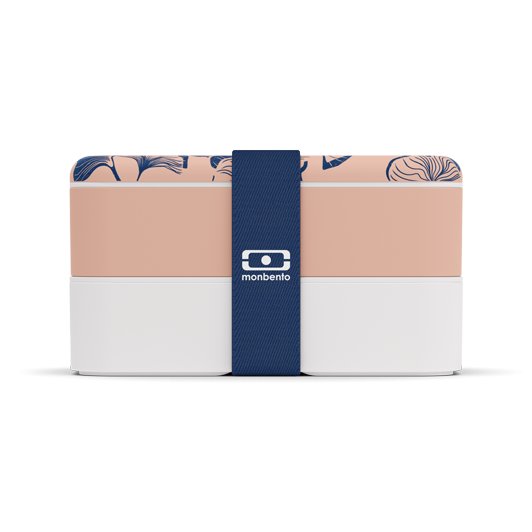 MB Original graphic Ginkgo
Buy now