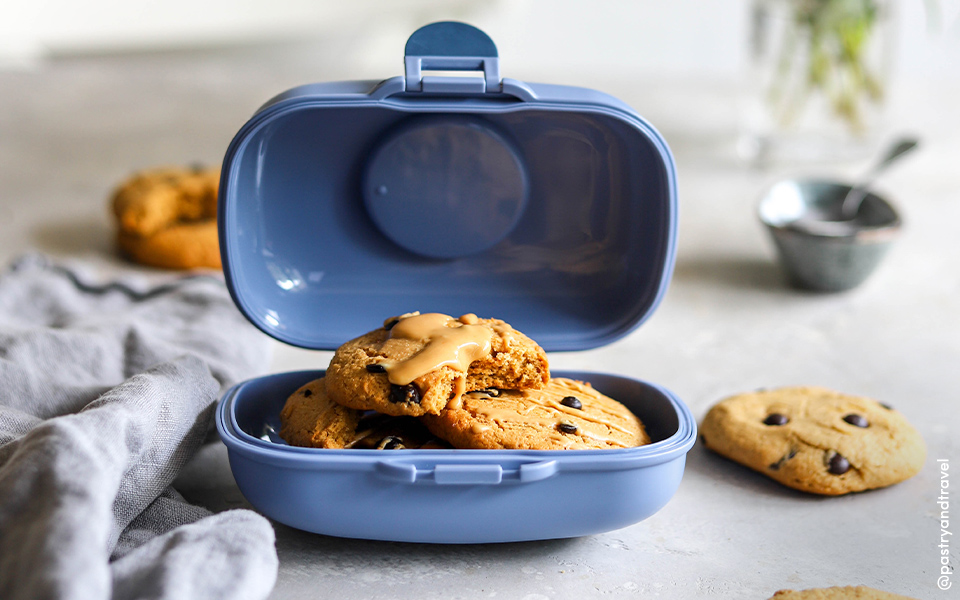 Ingredients
For 10 cookies:
100g of margarine
100g of sugar
50g soy yoghurt (or compote)
200g of flour
1 tsp of baking powder
1 large handful of chocolate chips
1 tbsp of peanut butter
Instructions
Preheat the oven to 180°C.
In a salad bowl, mix the margarine, sugar and soy yoghurt. Then add the peanut butter, flour and baking powder. Once the mixture is homogeneous, add the chocolate chips and mix gently.
To form the cookies, create a dough ball and flatten it with the palm of your hand.
Place them on a baking sheet and bake for 15 to 20 minutes, until the cookies turn golden brown. Remove from the oven and let cool before placing them in your child's MB Gram Snack Box.
Presented products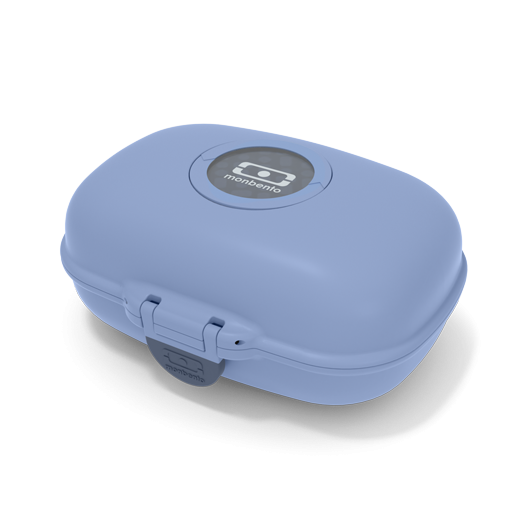 MB Gram blue Infinity
The snack box
Buy now