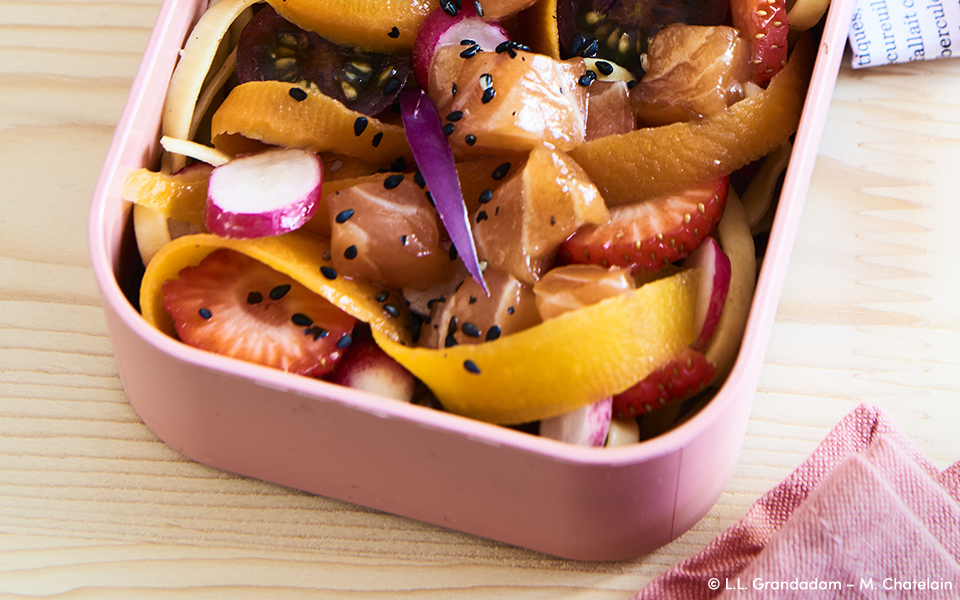 Ingredients
1 small bowl of cooked tagliatelle (or fusilli)
1 small raw salmon filet (about 100-120 g)
1 small carrot
3 or 4 strawberries
2 or 3 radishes
2 or 3 cherry tomatoes
¼ of a red onion
Sesame seeds
Salt and pepper
For the dressing:
1 tbsp of soy sauce
2 tbsp of sesame oil
1 tbsp of lemon juice
Instructions
Using a peeler, slice the carrot into strips. Slice the radishes and strawberries. Cut the tomatoes in half. Mince the onion. Dice the salmon.
For the sauce, emulsify all the ingredients. Mix the pasta with the carrot strips, radishes and sauce. Arrange them in the bento box with the diced salmon, strawberries and tomatoes. Add a few sesame seeds. Season with salt and pepper, then set aside in the fridge.
Tip: Prepare the bento box with all the ingredients the day before - apart from the salmon, which you can make marinate separately in the sauce and add both just before leaving.
Presented products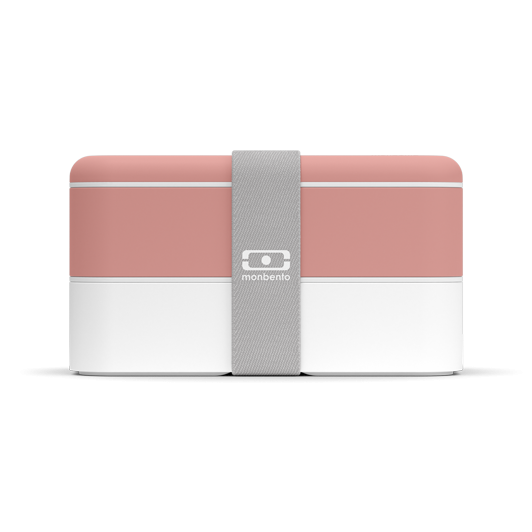 MB Original pink Flamingo
Buy now