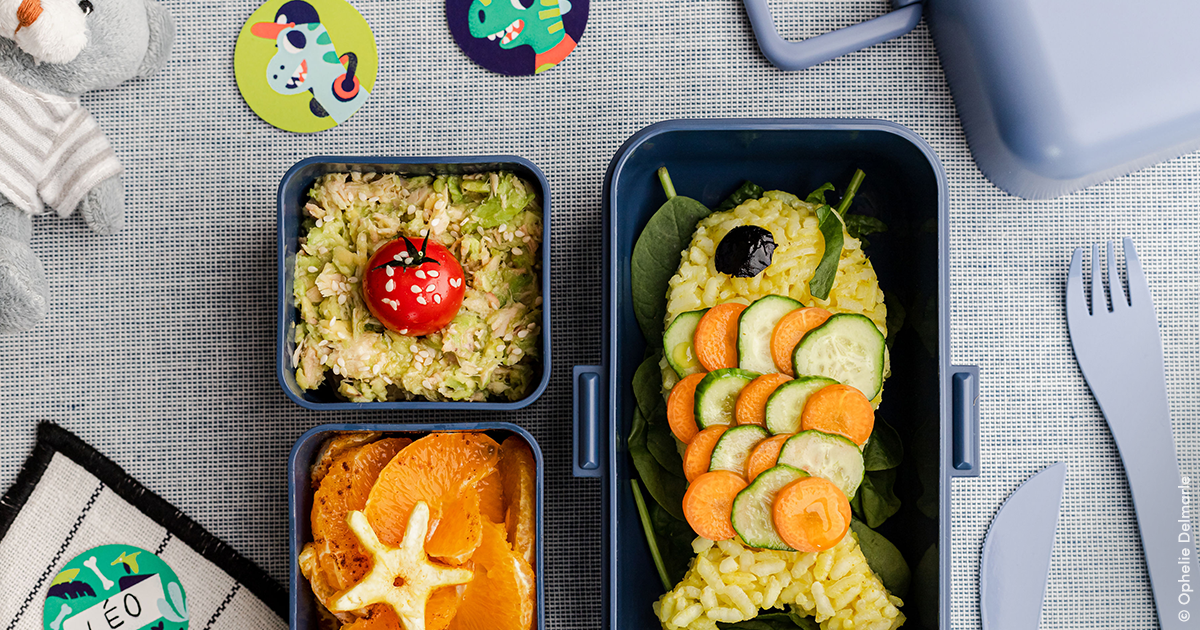 Ingredients
½ cup of short-grain rice
1/4 cup of water
100 g of Comté cheese (grated)
1 tbsp of curry powder
1 zucchini, sliced
2 minced shallots
10 cl of cream
2 eggs
2 carrots, sliced
1 small cucumber, sliced
1 tsp of olive oil
Instructions
In a saucepan, sauté the shallot with olive oil. Then, add the sliced zucchini and curry powder. Cook for 10 minutes and add the rice. Mix well. When the rice becomes translucent, add the water, cover with a lid and let cook for 10 to 15 minutes.
Once the rice is cooked, put the preparation in a salad bowl. Add the eggs, cream and Comté cheese. Add a pinch of salt.
Place the preparation in a gratin dish and place it in the oven in the grill position for 10 minutes.
With a cookie cutter, cut out shapes in the gratin. Decorate with veggies slices. Serve with a spinach salad.
Presented products