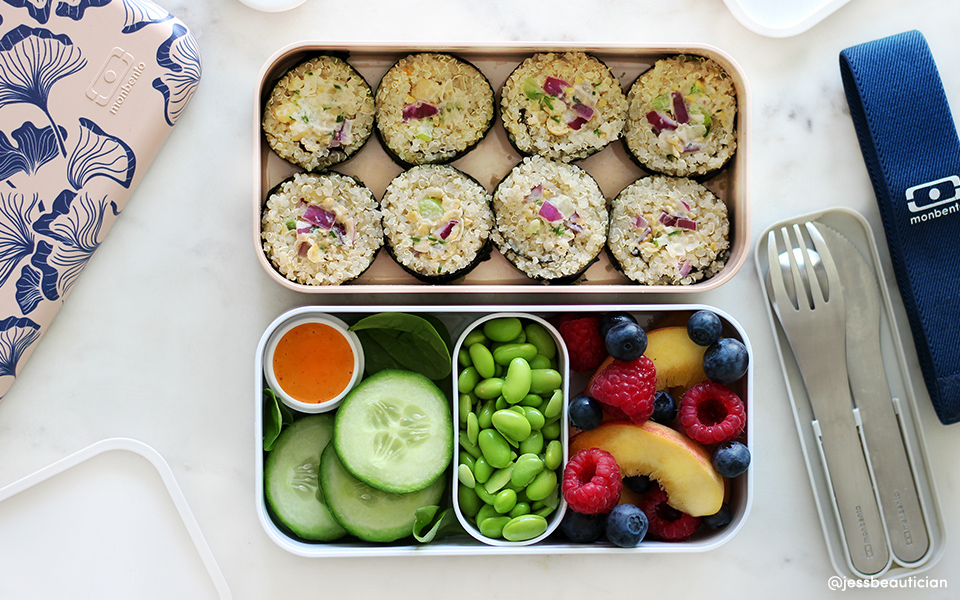 Ingredients
For the quinoa:
1/4 cup uncooked quinoa
1/2 vegetable stock cube
1/2 tsp olive oil
Salt
Pepper
For the Chickpea 'Chuna-Mayo':
130g chickpeas, rinsed & drained
1/2 small red onion, finely chopped
1/2 stick celery, finely chopped
1 tbsp mayonnaise
1 tbsp lemon juice
1 tbsp dill, chopped
1 tbsp soy sauce
1/2 tsp dijon mustard
1/2 tsp capers, finely chopped
Salt
Pepper
For the sushi:
1 nori sheet
2 tsp vegan sriracha mayo
Snack: Cucumber rings, edamame, sliced peach, raspberries and blueberries
Instructions
For the quinoa: Rinse the quinoa in a sieve under cold running water. Drain well before placing in a pan. Crumble the stock cube in 1 cup of water. Add the water + stock cube to the pan. Bring to a boil, then reduce the heat to a gentle simmer, cover and leave to cook for 20 minutes. Once cooked, remove from the heat and leave to sit for 10 minutes before fluffing with a fork. Add a drizzle of olive oil, season with salt and pepper, and fluff again.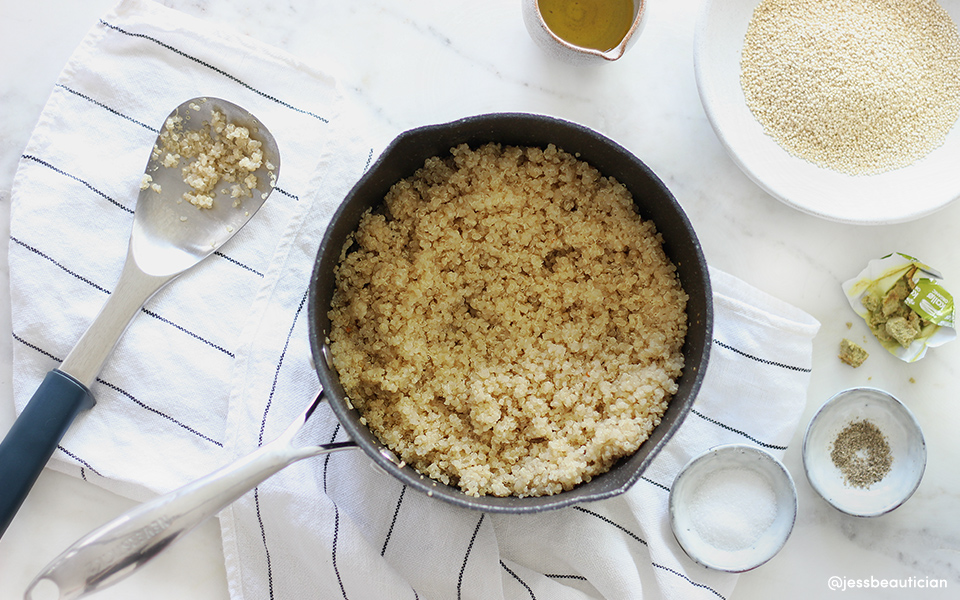 For the Chickpea 'Chuna-Mayo': Mash the chickpeas with a fork or blend in a food processor, then add the remaining ingredients and mix through until well combined.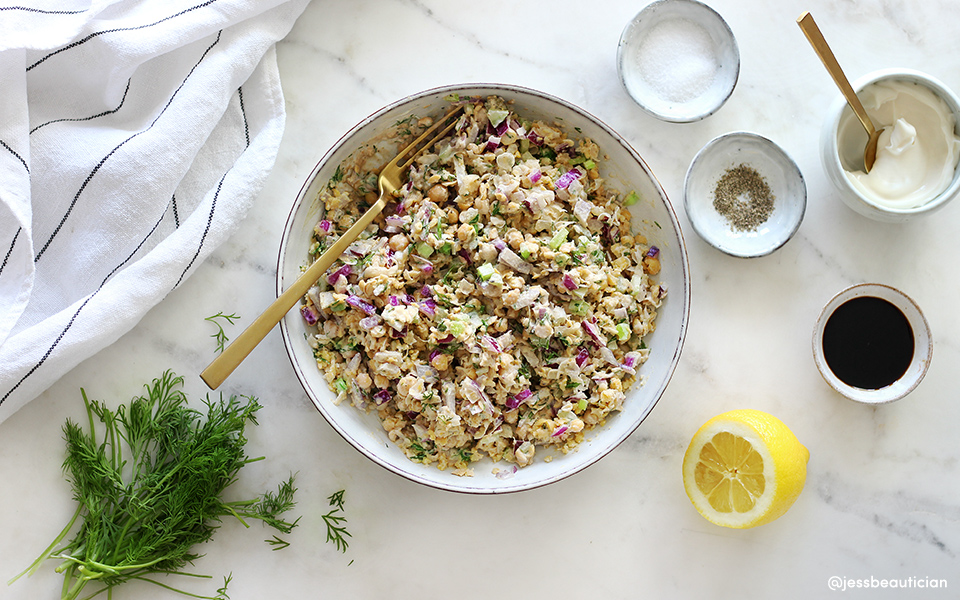 For the sushis : Place the nori sheet smooth side down on a sushi mat. Spread the quinoa out evenly on the rough side of the nori sheet leaving an inch gap at the end, press down firmly. Spread the Chickpea Chuna-Mayo out across the width of the nori sheet at the bottom end. Lift the edge of the bamboo mat and roll the sushi tightly, keeping the filling in place with your fingers. Slice the rolled sushi into 8 pieces with a very sharp knife. Place the vegan sriracha mayo dressing in the sauce cup. Serve with cucumber rings, edamame in the food cup and sliced peach, raspberries and blueberries as a snack.
Presented products