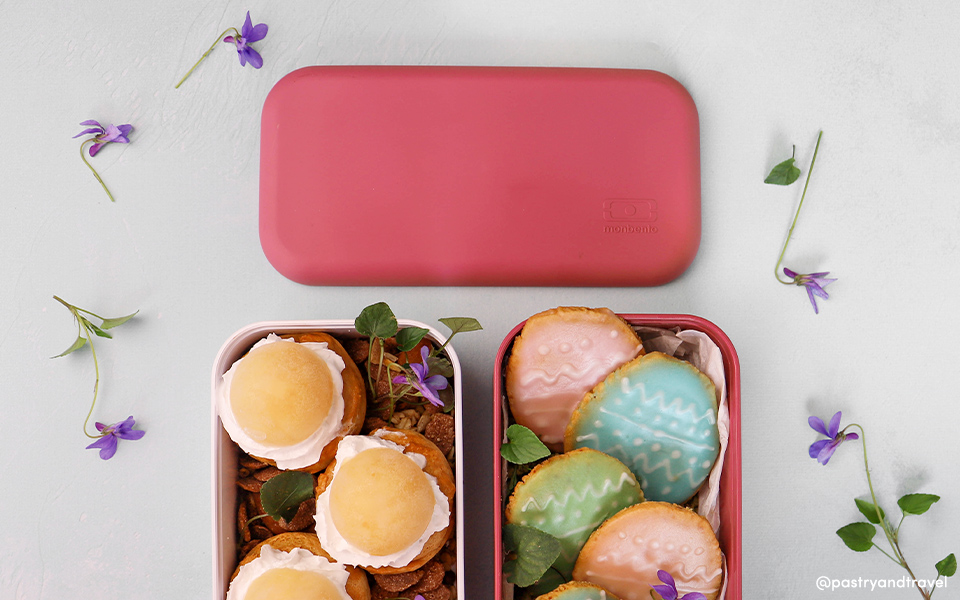 Ingredients
For the egg cookies:
120 g of margarine
60 g sugar
200 g of flour
1 tsp of baking powder
350 g icing sugar
2 tsp of water Food colouring (several colours)
For the topping:
2 pears
20 g sugar
2 g pectin NH (for topping)
For the muffins (4 to 6 muffins):
100 g of flour
70 g of cane sugar
2 tbsp of cornstarch
1/2 tsp of baking soda
1/2 sachet of baking powder
1 tbsp of white vinegar
30 g neutral oil (e.g. grapeseed oil)
1 tsp of vanilla
125 ml almond milk (or coconut milk)
Whipped cream
Instructions
Prepare the cookies: Preheat the oven to 160°C. Mix all the ingredients until you reach a smooth dough. Spread out the dough and cut up the cookies into egg shapes with a cookie cutter. Place on the baking sheet in oven for 10 minutes. Let cool before frosting. Once the cookies have cooled down, mix the icing sugar and water in a bowl. As soon as the mixture reaches a coating consistency (it should cover the back of the spoon), divide the preparation among several bowls and add a different food coloring to each. Then dip the cookies into the mixture so that one side of each biscuit is covered.   Prepare the pear topping: Prepare the pear topping. Peel and cut the pears into small pieces. In a saucepan, brown half of the pear over medium heat and stir occasionally with a wooden spatula to obtain a pearsauce. As soon as the pieces begin to melt, add the rest of the pear pieces. When hot, add the sugar and pectin and bring to the boil while stirring continuously. Pour the pearsauce into half-spherical molds. Let cool for a little while at room temperature then set aside in the freezer.   Prepare the muffins: Preheat the oven at 180°C. Mix the flour, cane sugar, cornstarch, baking soda and baking powder. Then Add the white vinegar, oil, vanilla and almond milk. Mix well. If the dough is too dry, adjust carefully with almond milk. Pour the batter in muffin tins. Bake for 15 to 20 minutes. Let cool. When ready, top the muffins with the whipped cream and unmould the pear on the cream.
Presented products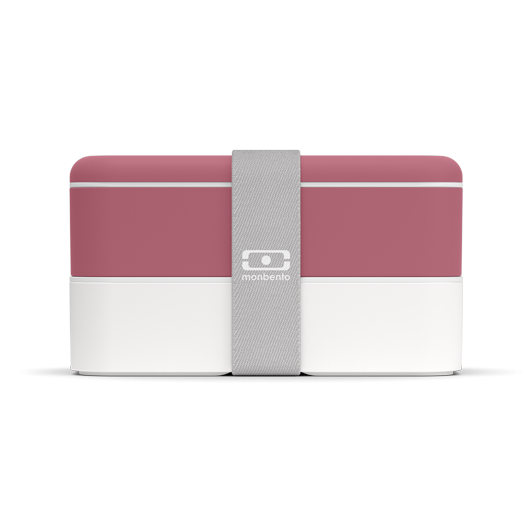 MB Original pink Blush
Buy now