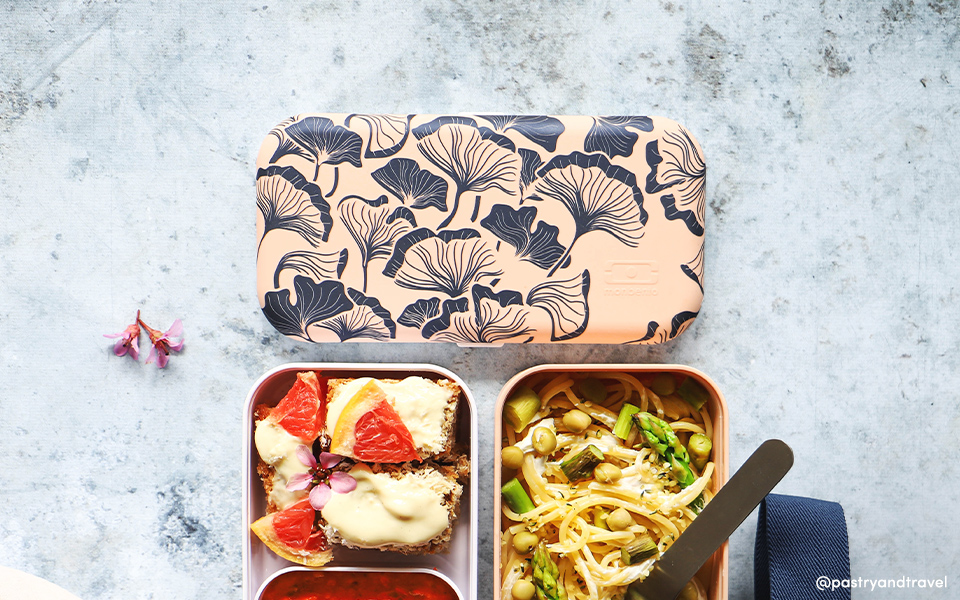 Ingredients
Spaghettis with cream and green vegetables:
100 g spaghetti
1 tbsp of sour cream
4 fresh green asparagus
A few green peas
For the coconut cake:
200 g of flour
100 g of grated coconut
1 package of dry yeast
1 tbsp of baking soda
100 g of apple sauce
100 ml almond milk
Orange peel
50 ml orange juice
For the chickpea purée :
100 g of chickpea
1 tbsp de paprika
2 tbsp olive oil
Some dried tomatoes (optional)
Instructions
For the spaghettis with cream and green vegetables:
In a saucepan, bring water to a boil and add a pinch of salt. Place the asparagus and let it cook for 5 minutes. Remove the asparagus using a slotted spoon and plunge them into a bowl of cold water. This will keep their nice green color. Cut them into pieces (of about 1 cm) and set aside.
In another saucepan, bring water to a boil and blanch the peas for 1 minute. Drain and set aside.
Cook the spaghettis according to the instructions on the package.
Once the spaghettis are drained, add the sour cream, the asparagus and peas. Place in your MB Original bento box.
For the coconut-citrus cake:
Mix the flour, the grated coconut, baking powder and soda ash. Then add the apple sauce, almond milk, orange zest and orange juice. Beat well until you reach a smooth dough.
Pour the dough into the MB Silicase silicone mould and bake for 25-30 minutes at 180°C.
For the chickpea purée:
Mash the chickpeas. Add the paprika, olive oil and dried tomatoes. Fill your food cup.
This recipe combines very well with sliced carrots, soy yogurt, grated coconut and grapefruit.
Presented products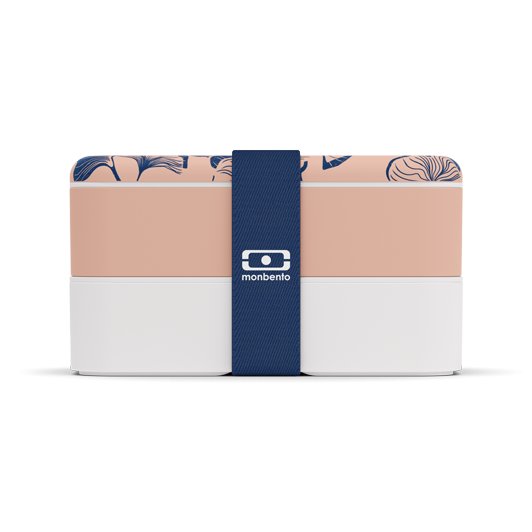 MB Original graphic Ginkgo
Buy now