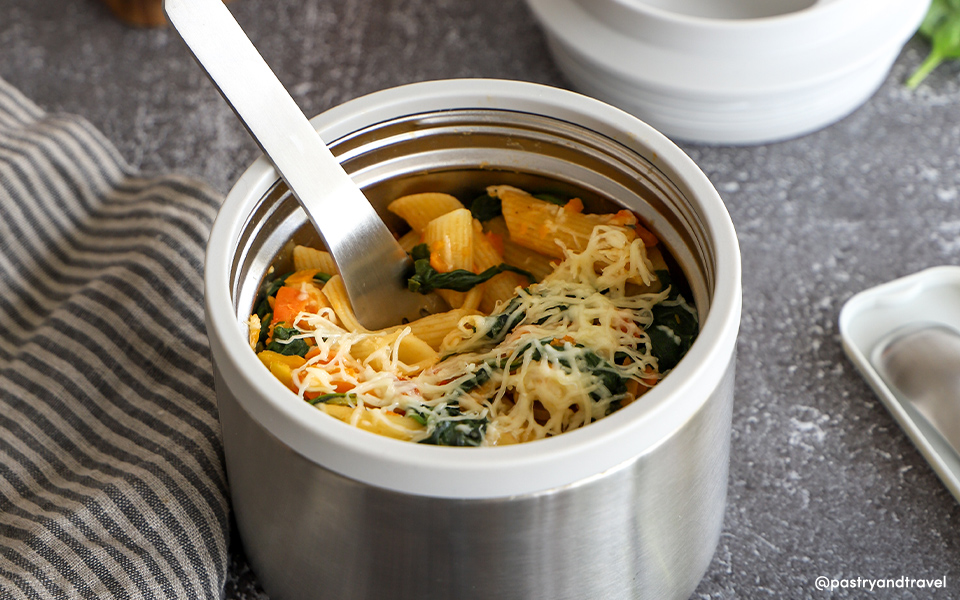 Ingredients
For 1 MB Element bento box:
- 200g de pasta (penne rigate)
- 2 carrots
- 1 handful of fresh spinach
- ¼ of pumpkin
- 20g grated Emmental cheese
- 10 cl of tomato sauce
- Salt
- Pepper
Instructions
Cook the penne rigate according to the instructions on the package.
Peel the carrots and pumpkin. Cut them in pieces.
In a pressure cooker, put water to the height of the basket and place the vegetables (carrots, pumpkin and fresh spinach) in the basket. Close the pressure cooker and simmer for 15 minutes after it starts whistling.
In a saucepan, mix the cooked pasta with tomato sauce and vegetables and let it simmer for a few minutes. Add salt and pepper according to your taste.
Put the mixture into the MB Element insulated lunch box and sprinkle with Emmental cheese.
A simple and quick idea for pasta lovers to slip into their MB Element bento.
Presented products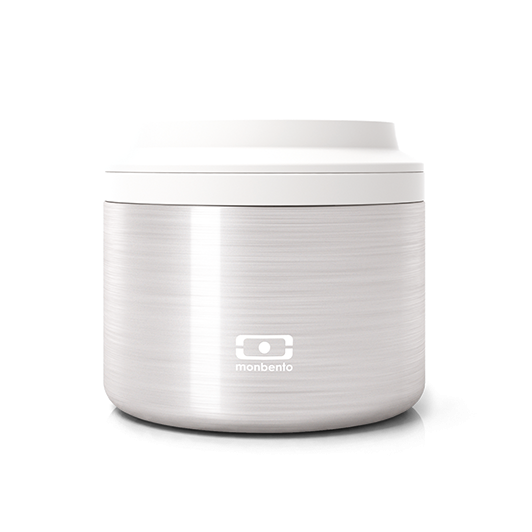 MB Element Metallic Silver
The insulated lunch box
Buy now