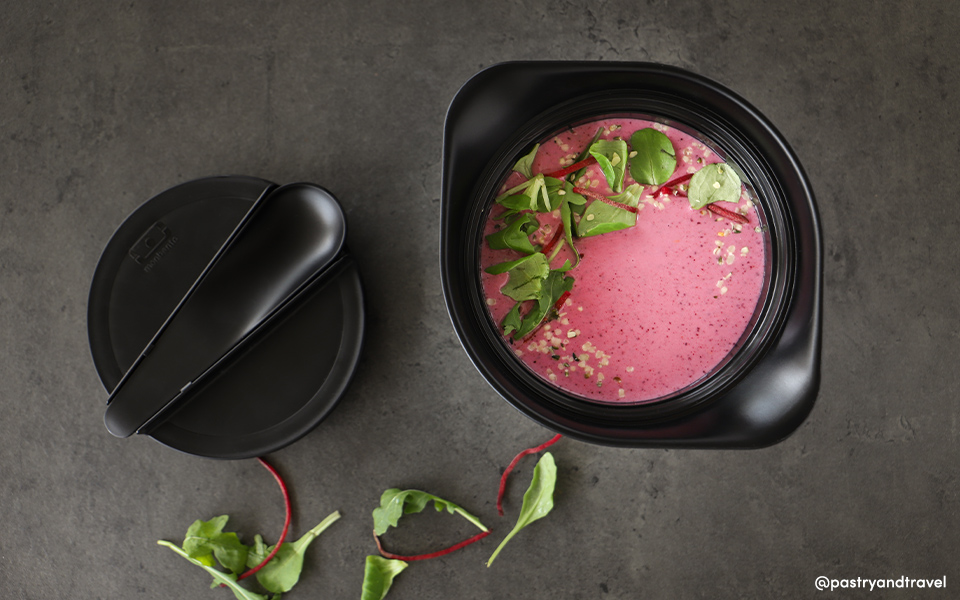 Ingredients
- 3 beetroots
- 1 L of water
- 1 vegetable stock cube
- 25cl of thick cream
- 1 clove garlic
- 1 yellow onion
- 1 Tbsp of rapeseed oil
- 1 pinch of salt
- Pepper
Instructions
Peel the beetroots and cut in pieces.
Slice the onions and fry with golden brown them in a pressure cooker in the rapeseed oil. Then, add the beetroots, the vegetable stock cube and cover with water.
Stirthen, close the pressure cooker and simmer for 25 minutes when the whistle goes off.
Mix in the blender for a smooth soup.
Add the thick cream, stir and pour the soup in your nomadic bowl MB Lib to savour on your break!
For a perfect finish: sprinkle your soup with a few arugula shoots.
Presented products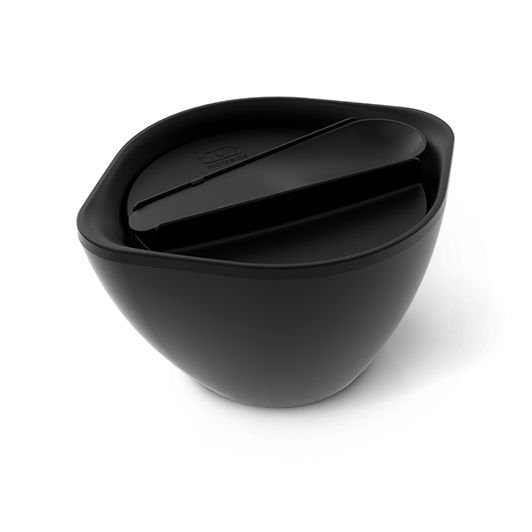 MB Lib black Onyx
The to-go bowl
Buy now