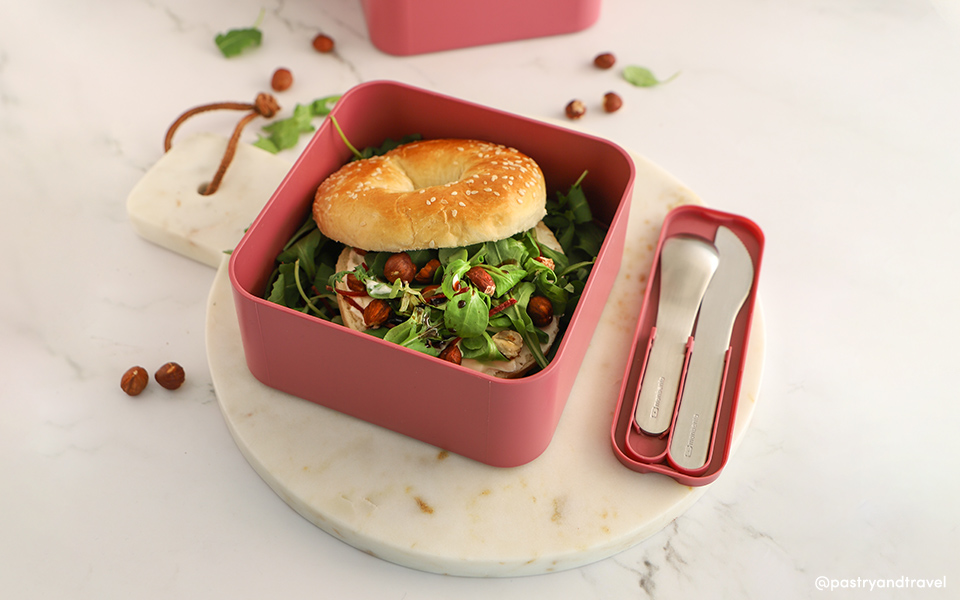 Ingredients
For one person
- 1 bagel sprinkled with sesame seeds
- 20g of fresh cheese
- A drizzle of balsamic vinegar
- Arugula
- Hazelnuts
Instructions
Cut the bagel in half horizontally and toast it. (or heat for 5 minutes in oven at 190°C for a brown color).
Spread fresh cheese on the lower half bagel and cover with a few leaves of arugula.
Top with a drizzle of balsamic vinegar and of hazelnuts for the crunchy side.
Close the bagel and place it into your MB Square bento box.
Quick to prepare, you will enjoy your lunch break!
Presented products