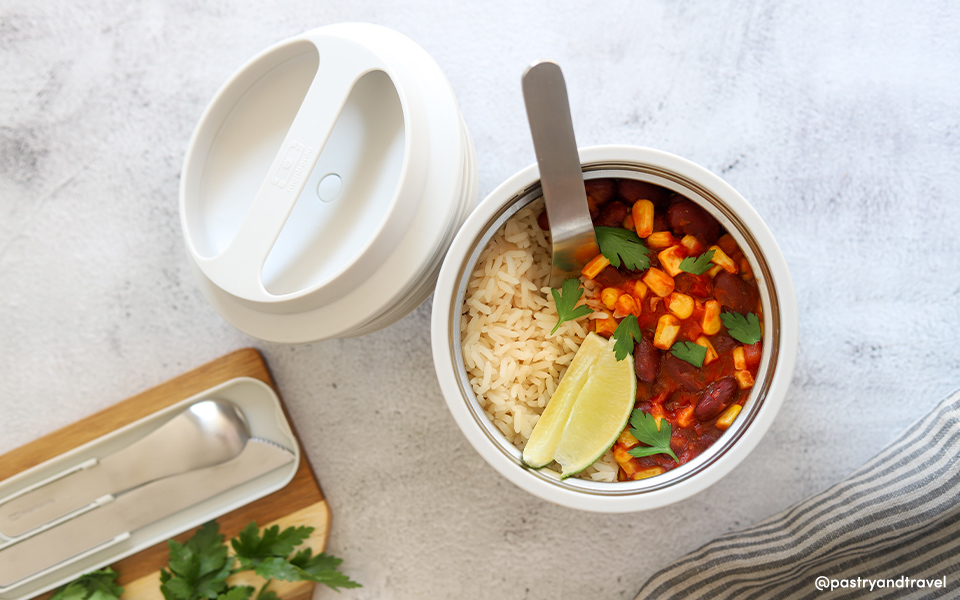 Ingredients
For two MB Element
- 120g of Basmati rice
- 300g of tomato sauce
- 200g of red bean (already cooked)
- 100g of corn (already cooked)
- 1 Tsp of paprika
- 4 sprigs of parsley
- A pinch of salt
- Pepper
Instructions
For the rice:
Bring water to boil in a saucepan, add a pinch of salt.
Add the rice and cook for 10 minutes.
Drain and set aside.
For the chili:
In a second pan, reheat the tomato sauce.
Add the red beans, corn, paprika, parsley, salt and pepper.
Cook for 10 minutes over low heat.
Pour the rice into your MB Element bento box and add in the Chili.
Here's a dish that will warm up your lunch breaks this winter!
The little plus: with its insulated properties, the MB Element will keep your chili sin carne hot for 5 hours!
Presented products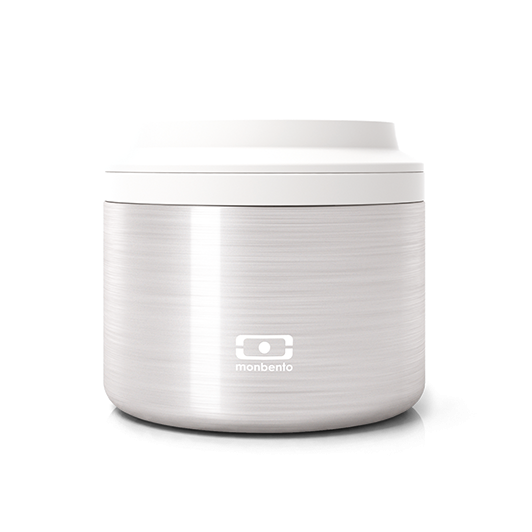 MB Element Metallic Silver
The insulated lunch box
Buy now