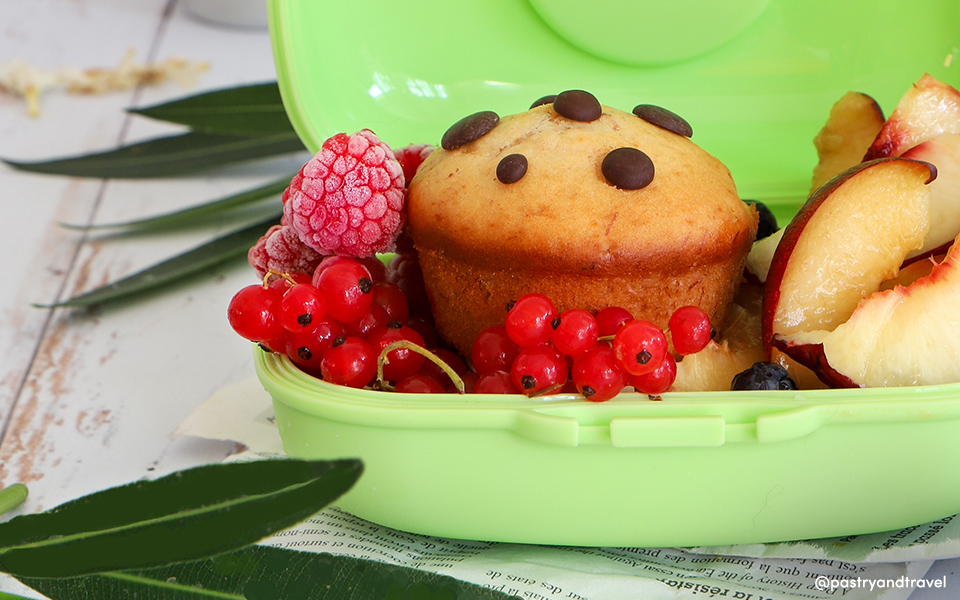 Ingredients
For 6 muffins :
- 1 smashed banana
- 50g coconut oil
- 40g white sugar
- 150g flour
- 1 tsp baking powder
- 80g almond milk
Instructions
Preheat the oven at 180°C.
In a salad bowl, mix the banana, the sugar and the coconut oil.
Add the flour and the baking powder and mix everything well. Whisk in almond milk to obtain a homogeneous paste!
Divide the mix into small muffin molds (use a soft mold to facilitate demolding) and bake the muffins for 15 to 20 minutes (180°C).
Let cool and demold. As decoration, you can put chocolate drops on the top of the muffin.
Now, you have a delicious snack! Put your muffin in your children's snack box MB Gram with red fruits and pieces of peach! It will be perfect for his schoolbag!
Presented products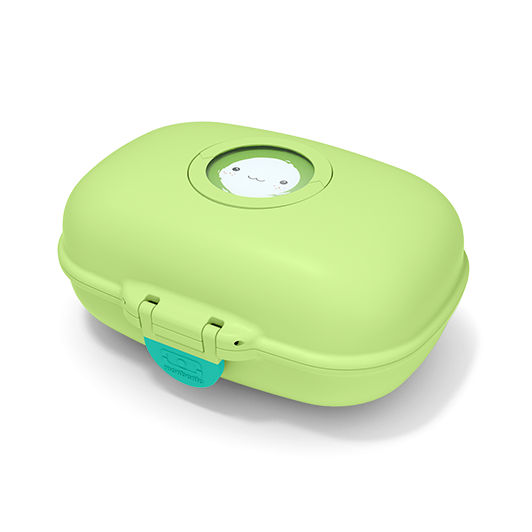 MB Gram green Apple
The snack box
Buy now