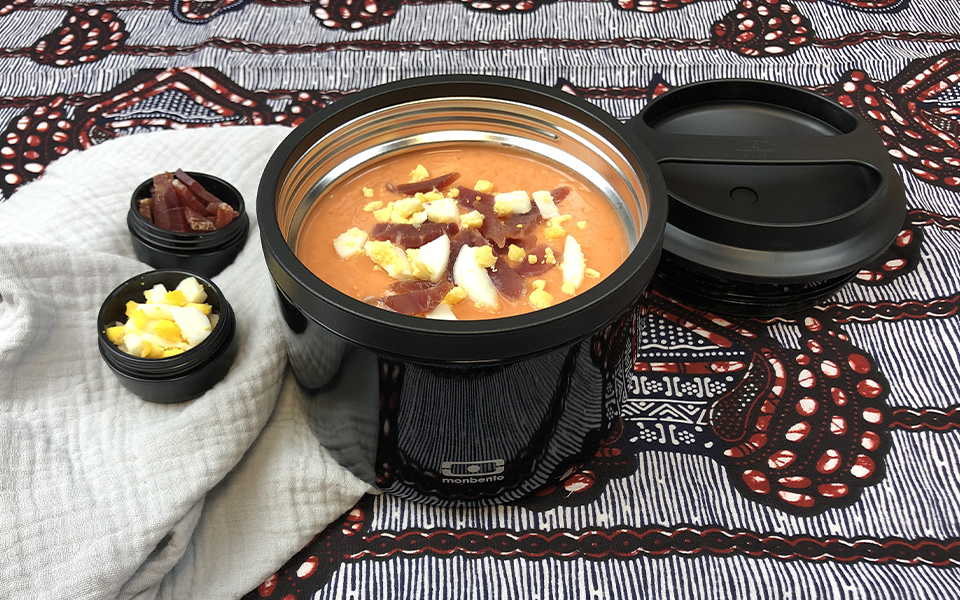 Ingredients
For 1 MB Element bento box:
- 5 mature tomatoes
- 2 cloves of garlic
- 2 tablespoons olive oil
- 1 tablespoon Xeres vinegar
- 2 slices of sandwich bread
- 1 large slice of Serrano ham
- 1 hard-boiled eggs
- Salt, pepper
Instructions
Wash the tomatoes, then cut them into cubes.
Mix the tomatoes, garlic, olive oil, vinegar and bread. Season with salt and pepper.
Set aside in a cool place.
Cut the Serrano ham into strips and cut the hard-boiled eggs.
Serve in MB Element bento boxes.
Right before eating: Add a little Serrano ham and eggs according to taste.
The little tip: replace the Serrano ham with tuna. ;-)
Presented products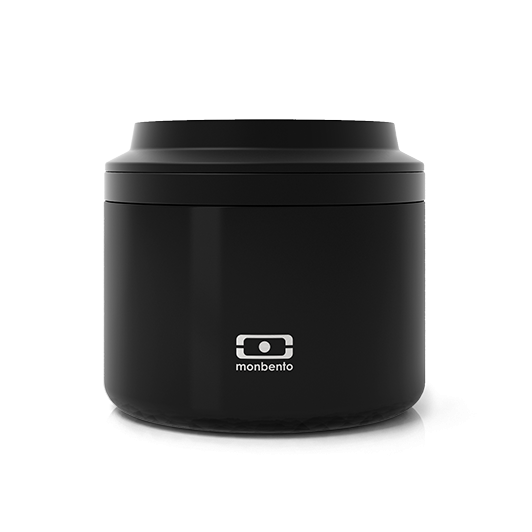 MB Element black Onyx
The insulated lunch box
Buy now