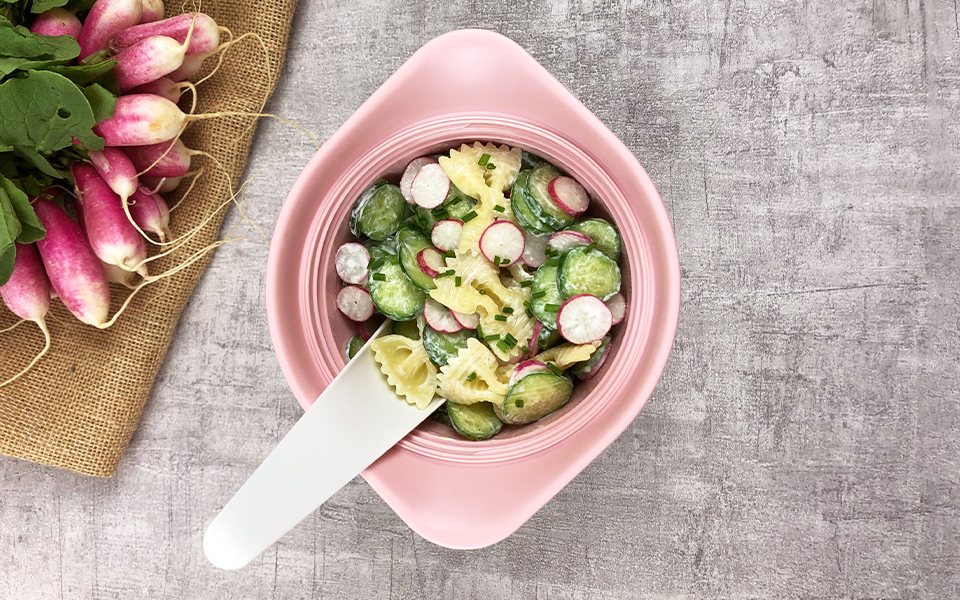 Ingredients
For 1 MB Lib bowl:
- 100 g pasta
- ½ cucumber
- 10 radishes
- Chives
- Salt and pepper
For the sauce:
- 3 tbsp Greek Yoghurt
- A drizzle of lemon juice
- Salt and pepper
Instructions
Cook the pasta according to the cooking time indicated on the package.
Once the pasta is cooked, put it under cold water.
Wash radishes and cucumber. Then cut them into thin slices.
Mix pasta, radish and cucumber slices together.
Finely chop the chives. Then add it to the mix.
Prepare the sauce in a bowl. Put the Greek yoghurt and a drizzle of lemon juice. Then mix.
Add the sauce and mix again.
Season with salt and pepper.
Taste cold.