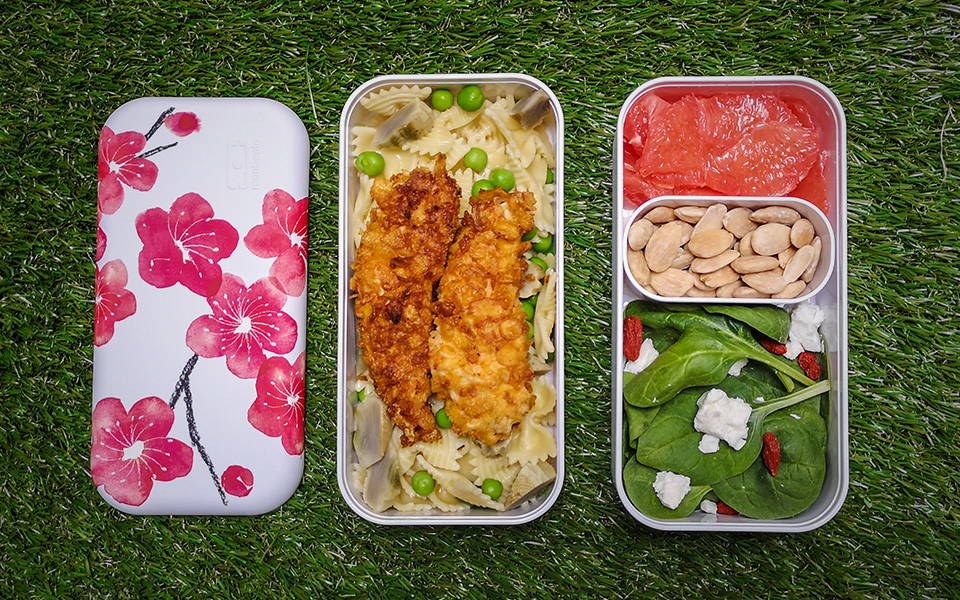 Ingredients
For 2 MB Original bento boxes:
- 4 thin strips of chicken
- 4 handfuls of cornflakes
- 1 egg
- 20cL milk
- 10cL sunflower oil (to fry the chicken)
- 50g flour
- Salt and pepper
Pasta with veggies:
- 2 small purple artichokes
- 2 handfuls of garden peas (fresh or frozen)
- 140g pasta
- 1 knob of butter
- Salt and pepper
Instructions
Start by preparing the artichokes to keep only the hearts. Cook for 12 minutes in boiling water. Add the peas 2 minutes before the end of cooking.
Boil 1L of water and cook the pasta. Add salt and pepper.
Prepare the chicken strips:
Place the chicken in the milk. Crush the cornflakes to reduce their size without turning them to powder. Cover the chicken with flour, add a bit of salt and pepper, then soak in the eggs and finally cover with cornflakes. Cook 4 minutes per side in oil over medium heat. Keep a close eye on the power of the fire so that the chicken strips are cooked through without burning the cornflakes.
For baking, place the chicken strips on a plate covered with baking paper and place in the oven for 15 to 20 minutes at 180°C until the cornflakes are golden brown.
Once cooked, place the fried chicken for a few minutes on a paper towel or absorbent textile.
Cut artichokes into small pieces, add to pasta with butter and peas.
Serve with a spinach salad, feta and goji berries ; a handful of almonds and grapefruit.
Presented products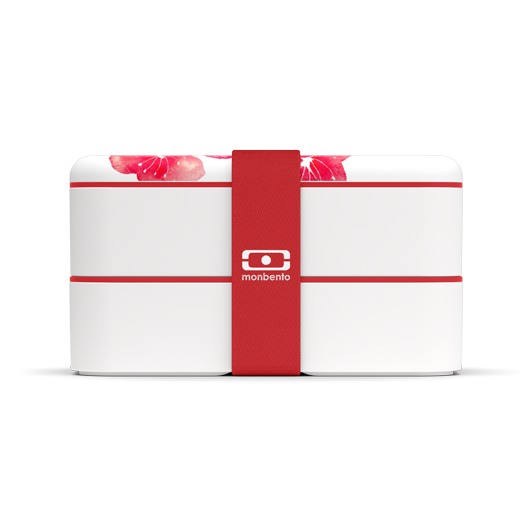 MB Original graphic Blossom
Buy now