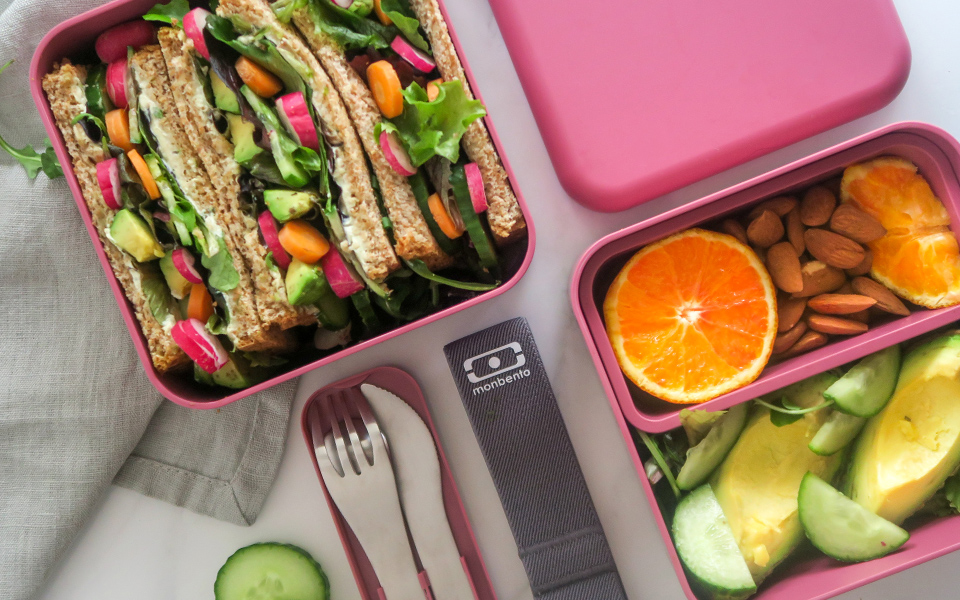 Ingredients
For 1 MB Square bento box:
- 3 slices of wholemeal bread
-100g of vegan or regular cream cheese with chives and garlic
- 1/2 cucumber
- 50g of young shoots
- some radishes
- some carrots
Instructions
Peel the carrots then cut into thin slices. Cut the radishes.
Wash the young shoots.
Toast slices of bread.
Spread the cream cheese on each slice.
Divide the veggies and close the sandwich.
Serve with avocado, cucumber, young shoots and fruit for dessert!
Enjoy your meal !
Thanks @pastryandtravel for the photo and recipe !
Presented products