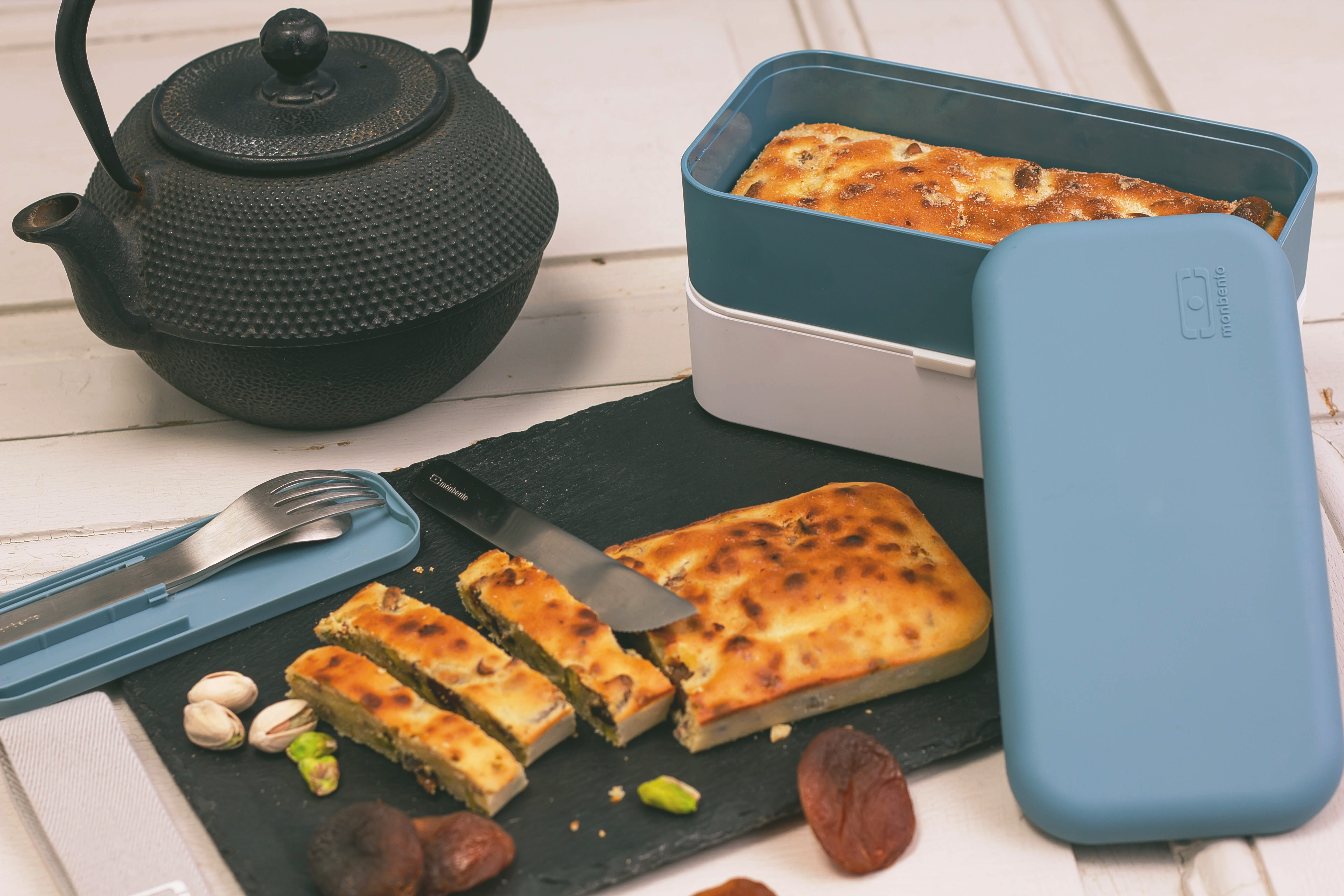 Ingredients
For 2 MB Silicase 3/3:
- 12 tbs of flour
- 9 tbs of sugar
- 3 eggs
- 3 tbs of milk
- 30 g of butter
- 1 tbs of liquid vanilla
- About twenty roasted pistachios
- About ten dried apricots
Instructions
1. Preheat the oven to 180°C.
2. Cut the dried apricots into small pieces - Peel the pistachios and crush them.
3. In a bowl, whisk the egg with the sugar until the mixture whitens.
4. Add the flour, the liquid vanilla and mix again.
5. Melt the butter a few seconds in the microwave and add in the milk. Pour this mixture into the bowl. Mix to obtain a smooth dough.
6. Add the dried apricots and crushed pistachios to the dough and mix.
7. Pour the dough into your MB Silicase up to 5mm to the top.
8. Put in the oven for 20 minutes.
Best tip: prick with a knife to test if it is ready (the blade must come out clean but wet).
Here we go, let's cook ;-)! This delicious cake will follow you wherever you want, specially cut to fit perfectly in your bento box!