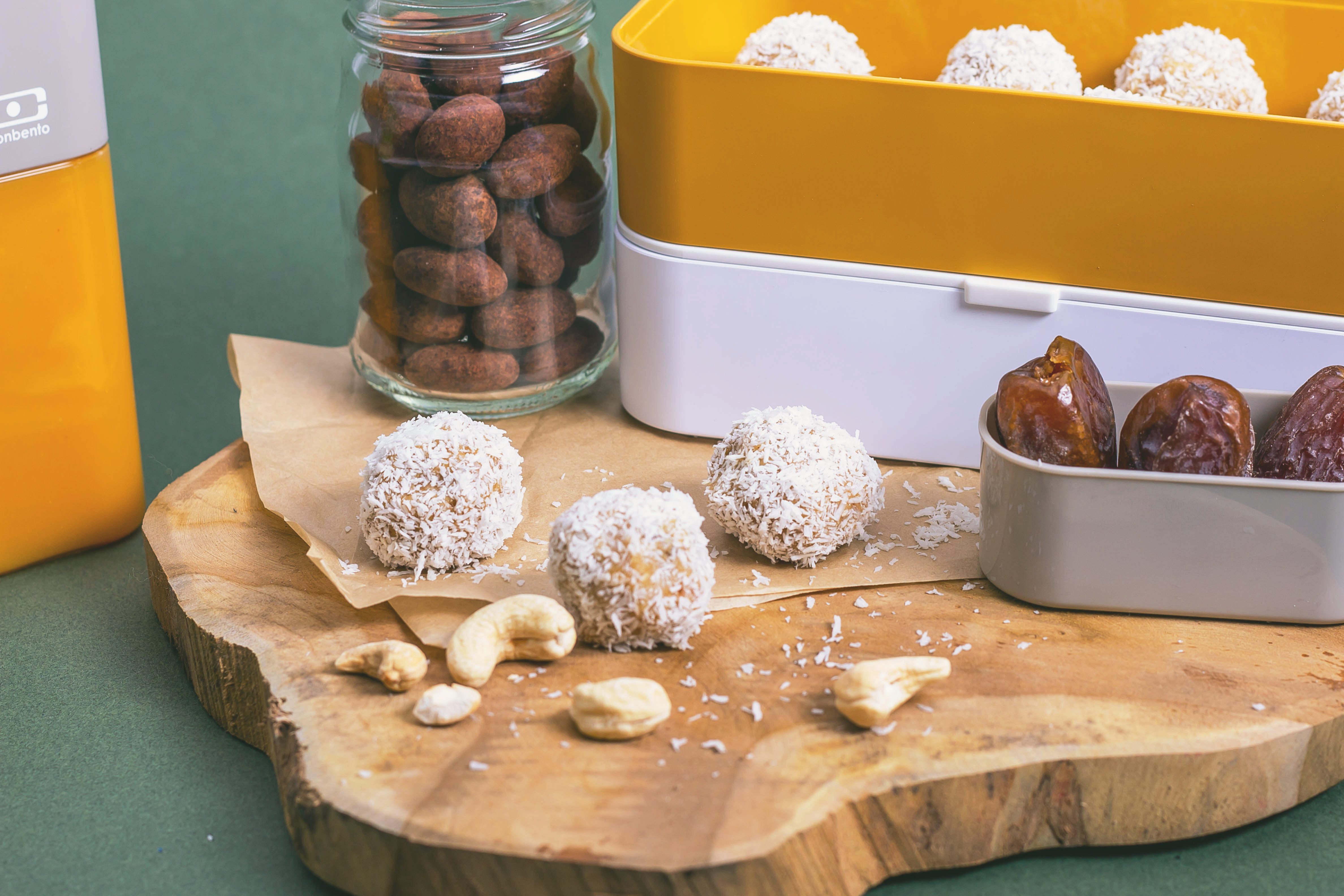 Ingredients
For about ten energy balls
- 130 g roasted cashews
- 130 g Medjool dates
- 1 tbs of vanilla extract
- 2-3 tbs of water
- 8 tbs of grated coconut
Instructions
1. Blend the cashews in a blender until you obtain a powder.
2. If necessary, add water, little by little, to obtain a sticky paste (be careful not to add too much water).
3. Place the dough in a container in the fridge for 30 minutes.
4. Take out the dough and make small balls with the hand palm.
5. Roll your little balls in the grated coconut.
6. Place the balls in a cool place until tasting.
Psst... If your dough is still too soft even after 30 minutes in the fridge, or if you are hurry to enjoy your energy balls and fill up on energy - you can speed up the process by placing the dough in the freezer ;-)