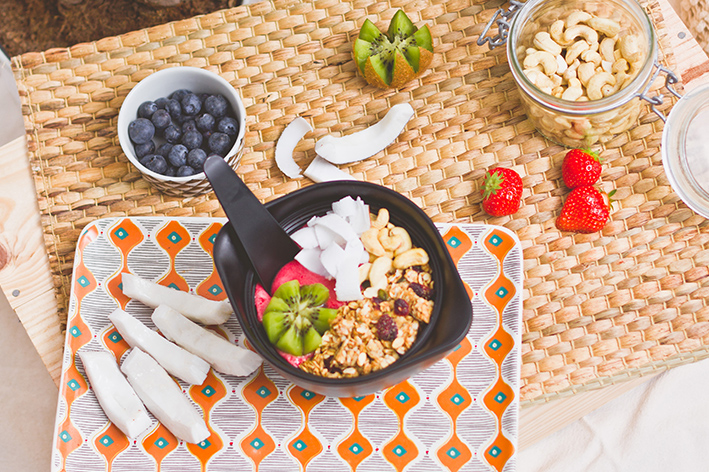 Ingredients
For the raspberry smoothie:
• 1/2 Banana
• 10 raspberries
• 1 lime juice
• Some mint leaves
Topping:
• 30 g of organic granola with cranberry, white
berries and squash seeds
• Some cashew nuts
• 1/2 kiwi
• Coconut flakes
Instructions
Preparation of the raspberry smoothie:
Mix all the ingredients for a few seconds until a smooth texture is obtained. Pour in your MB Lib to-go bowl.
Topping :
On top of the smoothie bowl, nicely place the granola, cashews, coconut flakes and half kiwi.
Eat it fresh, it's even more tasty and vitaminized!