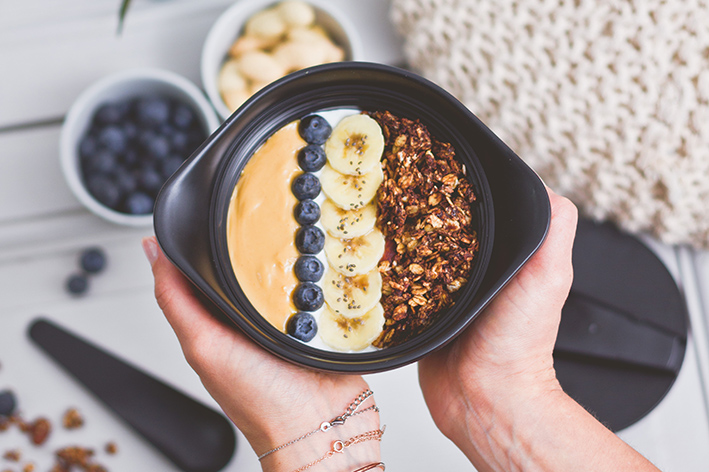 Ingredients
For 1 bowl:
• 150 g of white cheese (you can also opt for a 0% version, or vegetable)
• 30 g of organic chocolate & almonds granola
• 1/2 banana
• 1 tbsp peanut butter
• 10 blueberries
Instructions
Pour your cottage cheese into the MB Lib to-go bowl.
Then add the granola and decorate with your toppings: banana, peanut butter and blueberries and place them linearly for an aesthetic result.
Treat your sweet tooth!