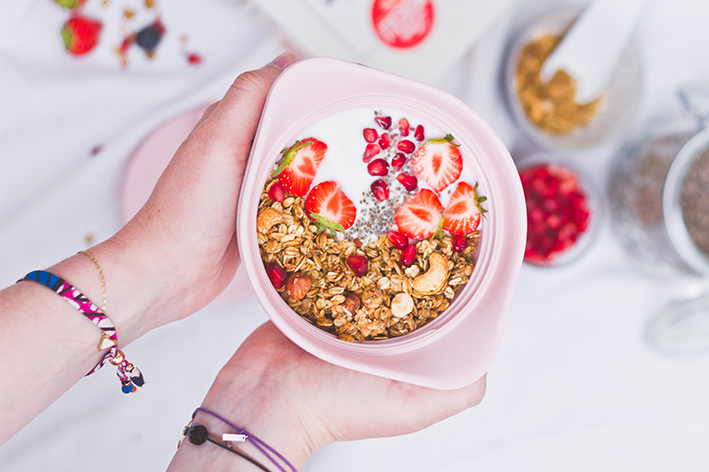 Ingredients
For 1 bowl:
• 150 g of white cheese (you can also opt for a 0% version, or vegetable)
• 30 g of organic granola with cashew nuts and hazelnuts
• 4-5 strawberries
• 1 tbsp of pomegranate seeds
• Some chia seeds
Instructions
Place the white cheese in your to-go MB Lib bowl, add the granola.
Cut some strawberries and add them.
Open the pomegranate in half and pick-up some seeds.
Add some chia seeds.
Mix the ingredients and enjoy!