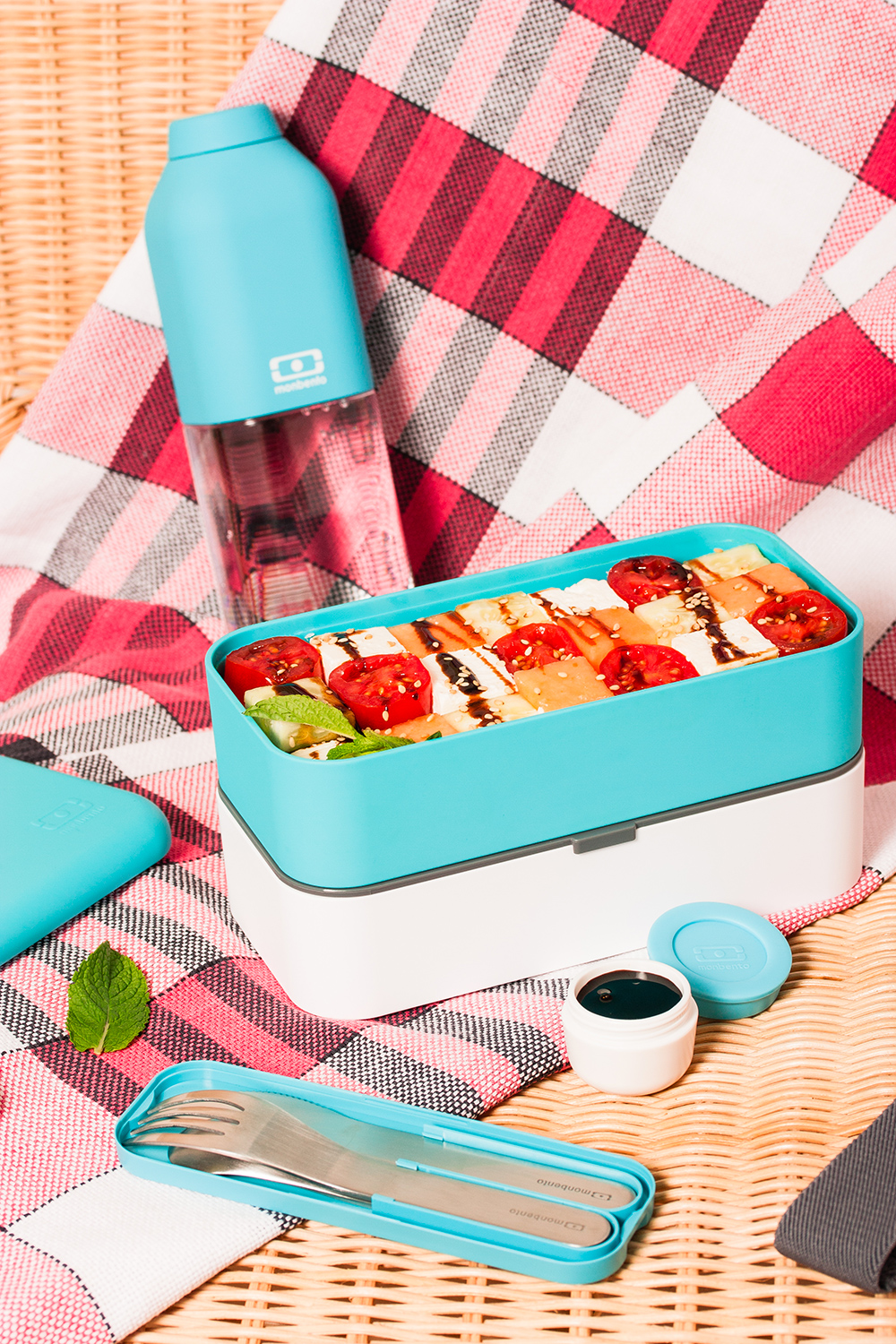 Ingredients
For 1 person
1/2 cucumber
1 tomatoe
1/2 melon
200 gr of feta cheese
2-3 mint leaves
Balsamic vinegar
Sesame seeds
Instructions
Discover the summer cubes salad: a seasonal salad, fresh and 100% healthy for your summer on-the-go meals!
Empty the melon and wash the tomatoes.
Cut the melon, the cucumber, the tomatoes and the feta in 3cm dices.
For dressing, arrange the cubes inside the MB Original bento box, alternating the colours for a nicer result.
Pour a dash of balsamic vinegar and put some mint leaves on the top.
Sprinkle sesame seeds on the finishing touch.
Store in the fridge until the next meal. The salad is ready to go and to be enjoyed!