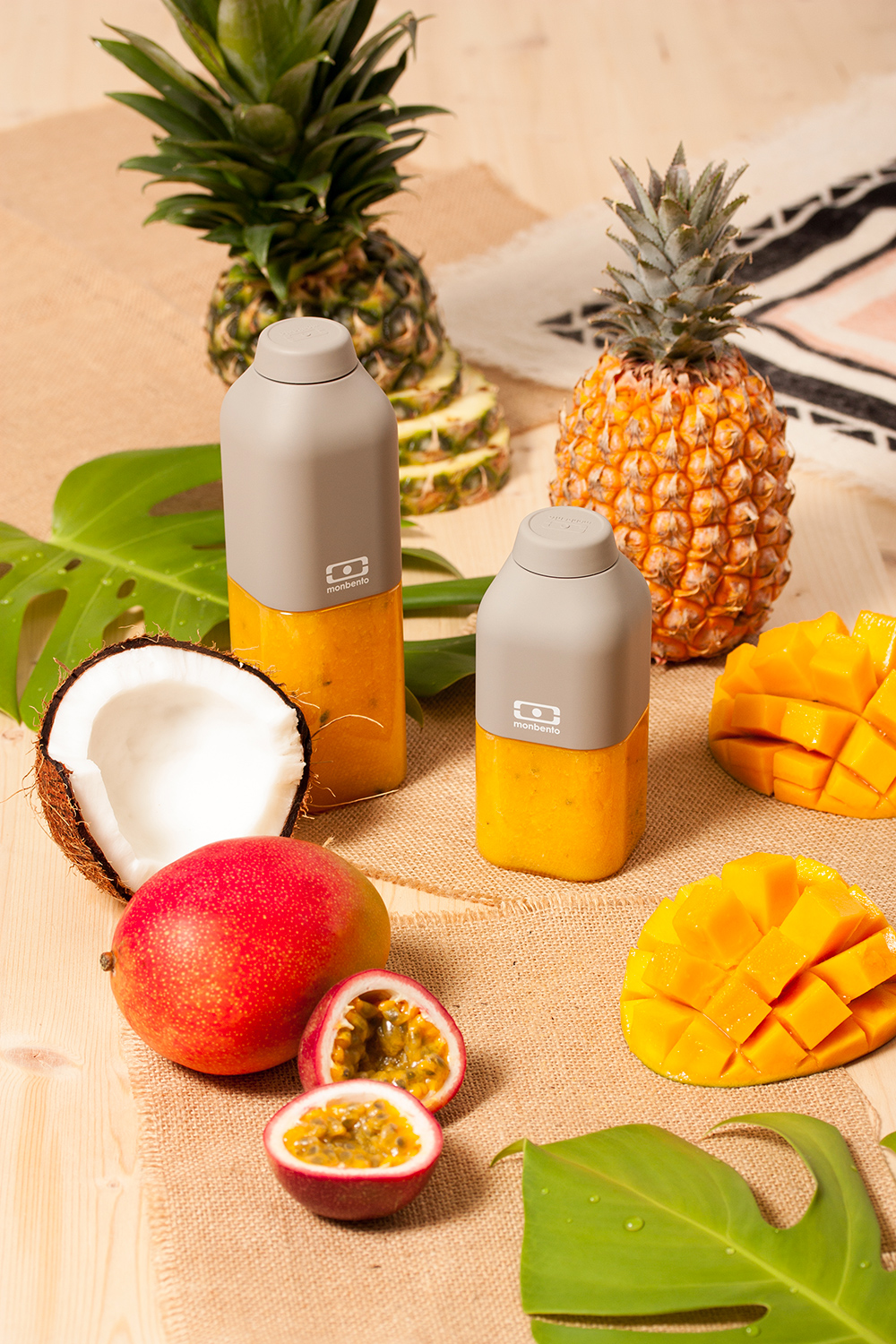 Ingredients
1 person
½ mango
1/3 of a big pineapple
¼ of a coconut
1 passion fruit
Instructions
No need to go on a vacation to escape in the tropics! With our tropical smoothie recipe made with pineapple, mango and coconut, let the sunshine in. And winning combo: this drink is 100% beneficial for your body thanks to its vitamins and its antioxidants properties.
Peel and cut the mango, the pineapple and the coconut into dices
Cut the passion fruit in two and remove the pulp with a spoon
Pour all the ingredients in the bowl of a blender and mix them at full speed until you get a fluffy and smooth texture.
Pour the preparation in your MB Positive and chill the bottle for 1/2h
Enjoy!
Tip: To make your drink even smoother, you can add a drop of semi-skimmed milk or coconut milk!