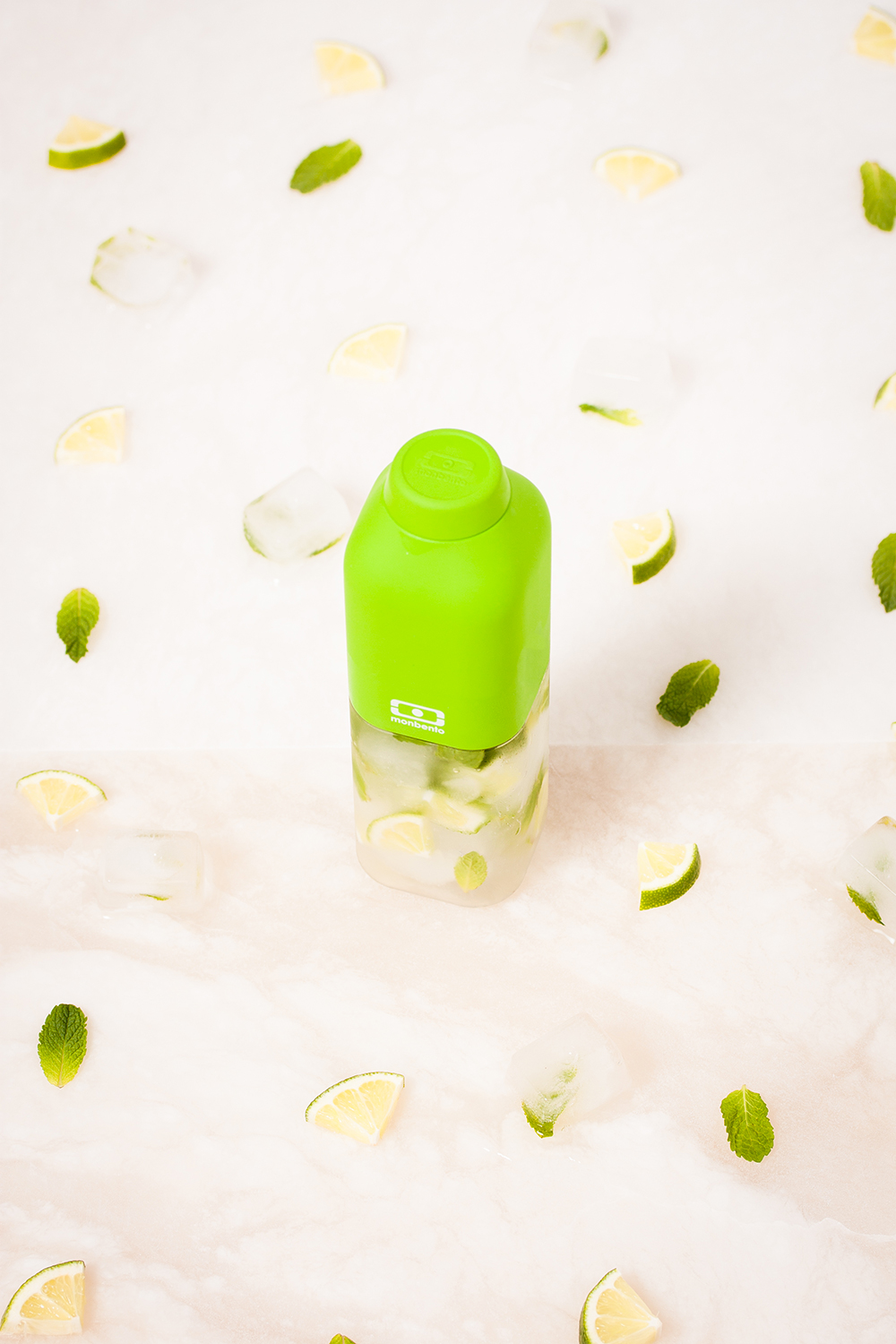 Ingredients
For 1 person
Sparkling water
1 lime
10 little mint leaves
Crushed ice
Instructions
Summer is coming and temperatures are rising: let's enjoy some freshness with this guilt-free Virgin Mojito recipe! Easy to do, detoxifying and thirst quenching, this drink will make everyone happy without exception!
Wash the lime and the mint leaves.
Cut the lime into quarters and save 2 of them for the decoration.
Crush the ice with the mint leaves and lime quarters to squeeze the juice out.
Pour this content out directly in the MB Positive and fill it with sparkling water to the ¾ of the bottle
Put the other lime quarters in it as well as some mint leaves to give even more freshness to your Virgin Mojito.
Enjoy!