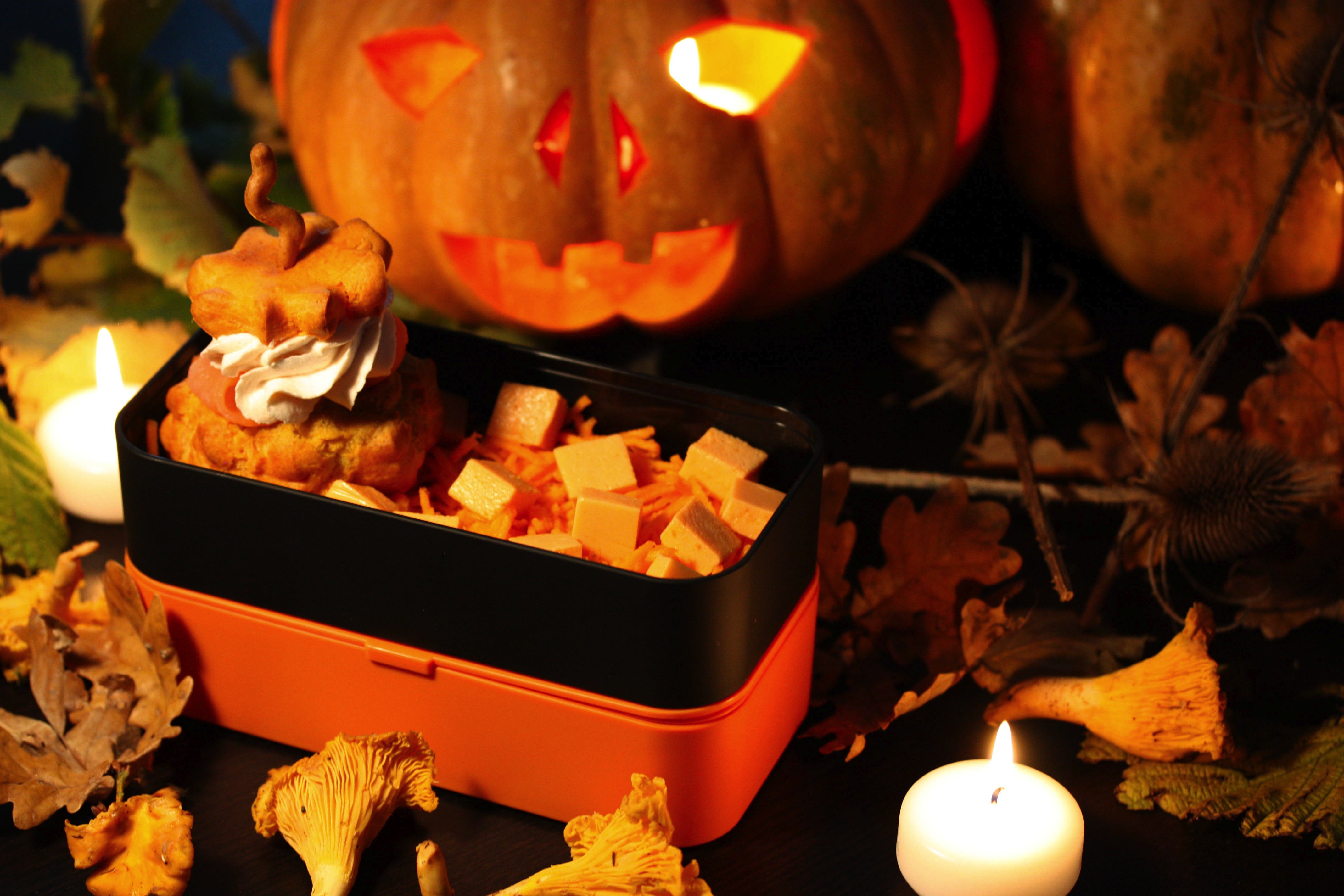 Ingredients
The choux batter:
125 g flour
200 ml water
75 g butter
3 eggs
1 pinch of salt
The filling:
12 small slices of smoked salmon
250 g yellow girolles
1 gray shallot
20 g butter
500 ml 33% BF liquid cream
Squash tofu:
50 g butternut squash cooked in salted water
80 g Philadelphia cream cheese
2 sheets of gelatin
Instructions
Combine the water, pinch of salt and the butter in a saucepan.
Bing to a boil, then pour in all of the sifted flour all at once.
Stir well with a spatula and work for about 5 minutes over a low flame until the dough separates from the saucepan's sides and forms a ball.
Remove from heat and cool for a few minutes.
Add the eggs one at a time, mixing well into the dough each time.
Form choux using a (fluted) pastry bag.
Bake at 180°C (thermostat 6, 350°F) for about 15 minutes. Cool on a rack.
Peel and wash the girolles, sweat in the foaming butter with the finely chopped shallot.
Slice each chou in half and fill with the girolles and a small slice of smoked salmon. Top with savory whipped cream (seasoned with a dash of curry or tarama).
Replace the top of the chou.
Serve with a carrot salad, green salad or squash tofu in cubes as shown in the photo (combine all the ingredients, chill overnight and cut into cubes).